Submitted by John Garratt on October 29, 2020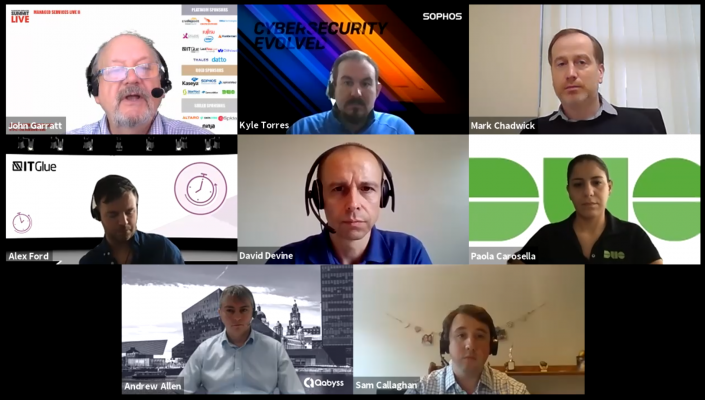 The mood at the first day of the Managed Services Summit Live on October 28 was surprisingly upbeat. The industry had done well to deliver against customer expectation in the crisis, the virtual conference was told. And the fact that change – moving to remote working and cloud - had happened so rapidly, without major issues, meant that customers were apparently keen to proceed with further change. The phrase "five years' progress in five months" cam up more than once.
The scene was set at the start with an interesting discussion between an MSP and its customer.  Client Fusion21 is an expert advisor public sector procurement through a framework approach and has many public sector members looking for guidance. Andrew Allen from the MSP, Aabyss, described the speed of change and how it had worked with Fusion21, both organisation continuing to look for expansion this year and next. The key issues were ensuring communications and engagement.
After some discussions and further presentations from experts, Simon Ratcliffe from global MSP Ensono showed just how long the list of services has grown that IT is expected to deliver – moving out from the core technology into people management and risk analysis. This meant in turn that IT as a function was able to command more resources and senior management interest, but that it would need to turn to outside help to deliver against expectations.
Author of the Business Book of the year, "The Human Edge" Greg Orme outlined how technology skills and simple knowledge were being replaced, and have some insights into the core skills of curiosity and creativity which MSPs and IT companies generally will have to draw on in future.
It was clear from the closing panel discussion (pictured), with vendors, MSPs and customers that 2020 had caused a real shock to the business, but the managed services sector was proving resilient. It needed to organise itself to be stronger still, using resources more effectively and skilling up to meet the next phase of the challenge.
The virtual event continues at live.mshsummit.com; the agenda for October 29 highlights the latest research on the sector from IDC and looks at how new standards may impact the IoT and data measurement parts of the business.