Submitted by Antony Savvas on April 27, 2022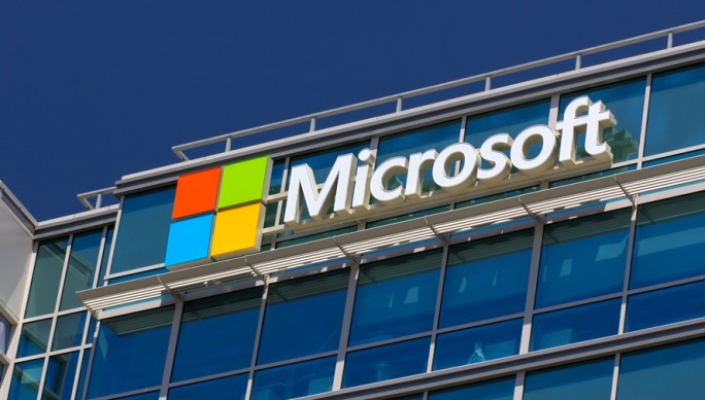 Microsoft has reported an 18% jump in third quarter sales, when compared to the same quarter last year, with the firm's operating profit also showing impressive growth at 19%.
Total revenue for the three months ending March 31, 2022 was $49.4 billion, and the operating profit was $20.4 billion. The net profit came in at $16.7 billion, an increase of 8%.
"Across the tech stack, we are expanding our opportunity and taking share as we help customers differentiate, build resilience, and do more with less," said Satya Nadella, chairman and chief executive officer of Microsoft.
Amy Hood, executive vice president and chief financial officer of Microsoft, added: "Continued customer commitment to our cloud platform and strong sales execution drove better than expected commercial bookings growth of 28%, and Microsoft cloud revenue of $23.4 billion - up 32% year-over-year."
Revenue in the Productivity and Business Processes segment was $15.8 billion and increased 17%.
And sales in the Intelligent Cloud area of the business were $19.1 billion and increased 26%.
Microsoft returned $12.4 billion to shareholders in the form of share repurchases and dividends in the third quarter of fiscal year 2022, an increase of 25% compared to the third quarter last time.
Dan Davies, CTO at Maintel, the cloud and managed services provider, said of the results: "Microsoft's success continues to be fuelled by its cloud business. The segment remains a major driver of the company's better than expected performance over the last year. What's more is that this trend shows no signs of abating.
"Despite the anticipated possibility of a post-pandemic slowdown, companies' reliance on collaboration-based tools like Teams remains steadfast. Now many businesses have made the decision to continue a hybrid model of working, Teams has provided employees the means to stay connected, even when miles apart."
Davies added: "Ensuring staff can access the resources they need securely will be crucial for organisations, driving the need for complementary technologies such as SD-WAN and SASE-based security services, and managed service providers who can bring it all together."