Submitted by John Garratt on November 20, 2020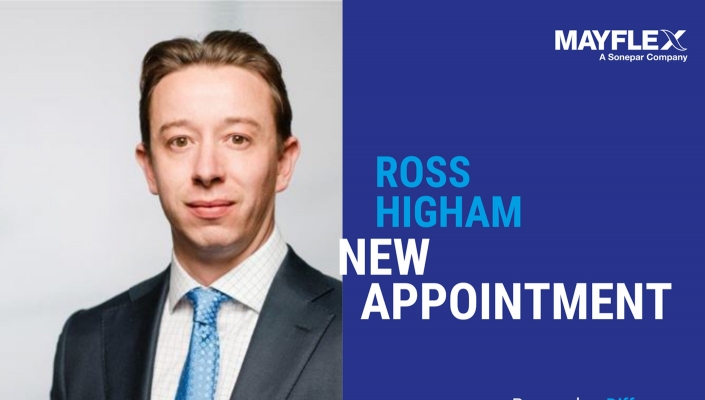 Distributor Mayflex has appointed Ross Higham as director of sales infrastructure. He is joining from Corning Optical Communications where he carried out both UK and EMEA sales management roles.
Higham will be responsible for leading and supporting the company's national field sales team in the growth and development of the Excel brand and associated products.
Ross McLetchie, Mayflex UK sales director, said: "Ross is joining one of the market's most consistent and high-performing teams. We have ambitious sales growth and market development goals, but he is up for the challenge and we are confident he will be a big success."
McLetchie added: "At a time when the market faces some short-term uncertainty we remain true to our long-term commitment to provide best-in-class customer service. Across the business this is the eight customer-facing appointment since March this year."
Higham said: "My experience and knowledge perfectly suit this role and I'm looking forward to develop on what is already a very successful division and business."
This September, Mayflex appointed a head for its Hikvision IP security camera systems business, with Melanie Day joining the company in the new role of head of channel sales. Mayflex signed up Hikvision to its product portfolio this February and Day previously worked at Hikvision. Also in September, Mayflex appointed Simon Jacobs to the newly-created role of AV market manager.