Submitted by John Garratt on July 5, 2019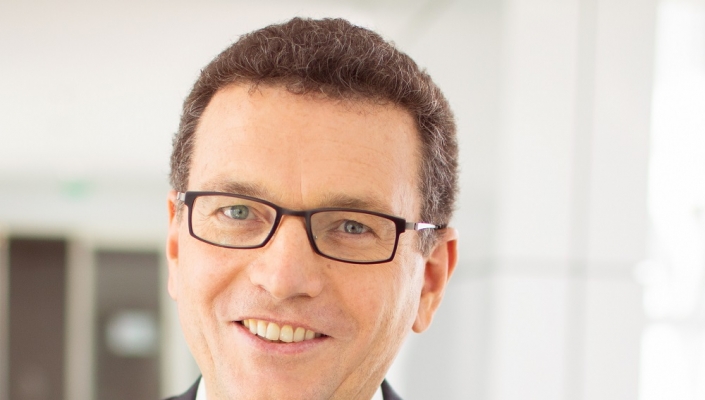 Orange Business Services has changed its executive leadership team with the aim of winning more cloud and digital transformation business across Europe. Helmut Reisinger (pictured), CEO of the company, says the changes are effective immediately.
Reisinger, who took on the CEO role just over a year ago, said: "These changes are part of our transformation to achieve our ambition to become a leader in the Internet of Enterprises, a new business ecosystem where people, objects, processes and infrastructures are constantly connected and sharing data along the digital value chain."
Aliette Mousnier-Lompré is now head of customer service and operations (CSO), leading 8000 employees who design, build and operate all the firm's managed services. She was previously vice president of global enterprise networks.
Paul Joyce now leads Orange Global Solutions for Business (OGSB). He is in charge of accelerating the company's core business and services growth, notably in the area of software defined connectivity, collaboration solutions and the firm's recently integrated contact centre activities. Joyce had led CSO since 2012, and takes over from Didier Duriez who has taken on a new role at a French NGO.
In addition, Valérie Cussac has assumed responsibility of a new Smart Mobility Services entity. "As digital transformation is evolving, so do our business customers' needs - this move is in line with the much anticipated arrival of 5G," said Orange. The new unit aims to create tighter links between mobile workspaces and IoT activities, focusing on the automotive, Industry 4.0 and smart cities/buildings verticals.
Also, Pierre-Louis Biaggi now leads the Digital and Data unit, with the objective to allow customers to capture the power of data and digital to "innovate and reinvent their business". Leveraging more than 3500 consultants, developers and data scientists, as well as an open ecosystem of partners, Biaggi, said Orange, will focus on growing business around artificial intelligence, data science, user experience, software integration and e-health. He was previously in charge of the Connectivity Business Unit.
Finally, Anne-Sophie Lotgering has been appointed as chief marketing and digital officer, a new enterprise-wide job focused on customer experience, digital, innovation, marketing and communication. She was previously general manager at Microsoft Services, Central & Eastern Europe.
Reisinger said: "We now have the leadership capacity to leverage the value of our skilled teams, assets, services and recent acquisitions for the benefit of our customers."