Submitted by John Garratt on January 16, 2019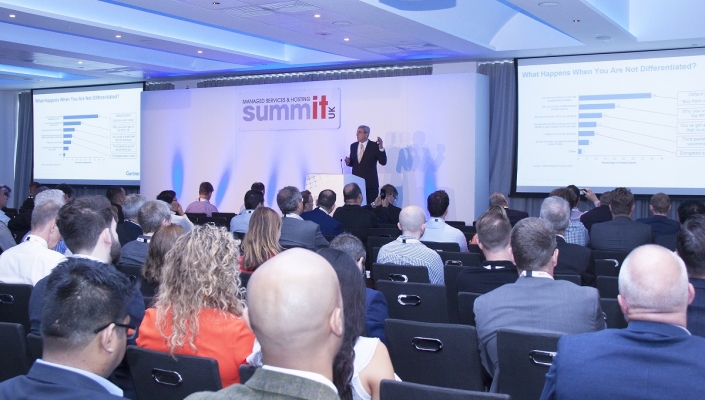 Although research continues to point to substantial growth in managed services, MSPs face a real challenge to overcome customer inertia and get their services recognized by potential clients.  While this is an opportunity to displace large incumbent suppliers, it may require new thinking on sales and marketing efforts.
What messages work best with potential customers? They may not be the most obvious, and certainly not product-based.
Research has shown that reliability, customer support and technical support rate much more highly than apparent levels of innovation or brand; even Return on Investment and value for money come half-way down the list of what customers are looking for in managed services, says 451 Research (chart below)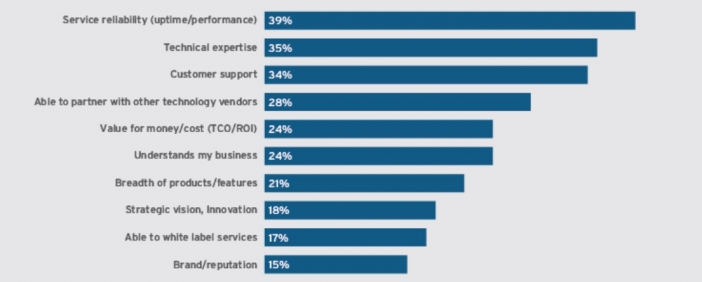 (https://451research.com/services/customer-insight/voice-of-the-service-p...).
At last year's Managed Services and Hosting Summit in London, Mark Paine (pictured), research director at Gartner, pointed to changing buying behaviour in a major keynote on what customers wanted. In 2019 as well, Gartner says it is seeing this shifting consumer behaviors, mounting regulatory pressures, organisational shifts and disruptive automation combining to pose a real and destabilizing threat to many marketing leaders and their strategies for the years ahead.
"These are exciting, but uncertain times for marketing leaders. From the promise of data and analytics, to the lure of customer experience and everything in between, marketers have vast opportunities to set themselves apart from the competition, but equal challenges to overcome in order to do so," said Charles Golvin, senior director and analyst at Gartner. "Finding the right balance to successfully leverage marketing technology and emerging trends will be critical to marketing's success over the course of the next couple of years."
With this in mind, the Managed Services summits in 2019, in Amsterdam (May 23), London (18 September) and Manchester (30 October) will aim to bring out new ideas and highlight good marketing practices.
With the promise of analytics failing to deliver results, as Gartner says, any marketing needs to use other techniques and strategies to help MSPs get recognition and drive their sales pipelines.  As Gartner predicts, by 2022 content creators will produce more than 30% percent of their digital content with the aid of AI content-generation techniques but will slash the size of their marketing analytics departments by half because of a failure to realize promised improvements.
In the wake of consumer advocates shedding light on customer data-powered overreach and missteps, regulatory changes on the use of customer data now threaten to hinder many common marketing practices. The European Union's General Data Protection Regulation (GDPR) was the first of many more regulations to come.
Find out more about the Managed Services series of events in the UK and Europe here: