Submitted by John Garratt on October 9, 2018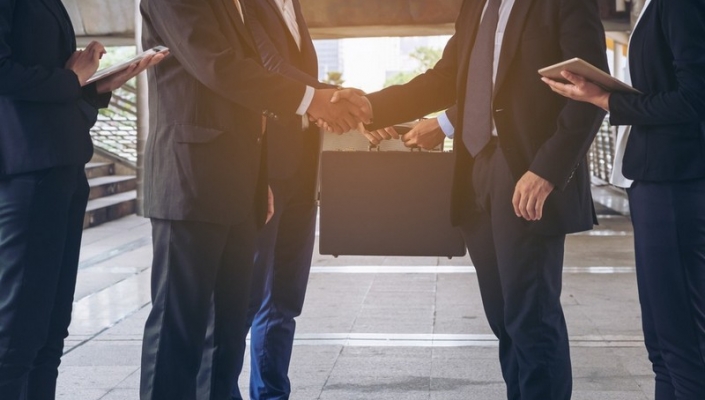 Soluno, the largest operator-independent UCaaS provider on the Nordic market is now working on a new venture by taking over CallHosted, the Netherlands-based cloud service provider. During 2018, the new company is expected to turn over €25m and have its offices in Stockholm, Gothenburg and Rotterdam.
The combined entity is created through a transaction in which Soluno acquires CallHosted and the shareholder of CallHosted is reinvesting into SolunoBC Holding AB where SEB Private Equity remains the majority shareholder. The CEO and founder of CallHosted, Paul Smissaert remains in a key operative role and joins the Soluno leadership team.
The transaction is an important step in developing Soluno as a wholesale supplier in Europe and the combined company sees several interesting synergies,  it says. Both companies share a common view of cloud-based communications and use a common software platform for the distribution and development of cloud communication services. In addition to this, the exchange of knowledge, automation and add-on services are things that complement the companies and which will deliver enhanced values for partners and end-users across markets, it says.
The focus for the combined company will remain on expanding operations in the Netherlands and subsequently expand into further markets in Europe. With combined forces Soluno becomes an integrator in a new market, with existing customers, active services and employees in place through CallHosted.
"With this step we combine shared experiences for having the best offer towards our customers, not only in the Netherlands but also towards our ambition to expand internationally.  With our Cloud propositions supported by a hassle-free activation journey we are able to grow with the right economy of scale. Best conditions for domestic and international expansion as an operator - independent cloud communications integrator. We will take the position of the leading systems integrator in the Cloud and create the best experience for customers, partners and operators," says Paul Smissaert, the founder of CallHosted.
"We are delighted to see CallHosted joining Soluno, the complementary talents and propositions will help accelerate Solunos international growth. We are impressed with what CallHosted has achieved to date in the Netherlands and we look forward to jointly realize the full potential of the business opportunity," says Mattias Ohde, CEO of SolunoBC AB