Submitted by John Garratt on February 10, 2020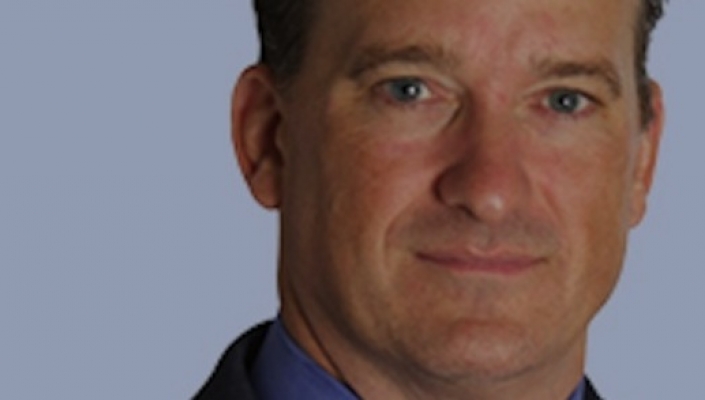 MSP customers worldwide are looking for more security and compliance in particular, says Kaseya's CEO Fred Voccola. He sees it as a major growth area for MSPs in particular and advises those wanting to open up new customers to look at it very seriously. The Kaseya MSP survey coming out in March will show that its own MSPs are growing faster than the market. In a wide-ranging interview with IT Europa, he puts this down to, among other things, them selling compliance and integrated backup and security.
A typical MSP has perhaps 100 customers, he says, and Kaseya is seeing the same trend in most -they have around 20 employees and five of their customers are delivering half the revenue, and these are either larger small businesses or medium-sized and their security needs are a little higher than small business. Those customers want layered threat protection – not just antivirus, he says.
"They know what they want and they want more sophisticated solutions and 24x7 – even things that are AI instigated – looking for something a bit smarter."
He recognises that this is a growth market and existing products may be complex. "The MSP is limited on what they can invest in and provide a solution, so we are working on something for them."
And other growth areas? "We do $50m-$60m of security business now; it is a hot topic, but means a lot of different things. Our fastest growing business is compliance, which is a close cousin to security."
"Compliance has become the domain of IT, which is weird – why not the legal department? It is because it is all about data and that is the tech guys' responsibility.  Compliance has moved downstream and affects all sizes of business; everyone holds data and so compliance is an issue. A small business will turn to the IT provider and get them to take care of everything; they don't turn to lawyers or accountants, just IT."
So this is why Kaseya is growing so fast in compliance. And a lot of it is simple checks and ensuring security of data. "Two years ago it was down to the experts in compliance in IT to sell it; now they don't need to know so much and it is like security a few years ago on security for SMB – SMBs are no longer saying they don't need it."
It is good business: "Looking at our transactions – last December we sold 100 compliance managers – that means 100 MSPs in that month got into compliance for the first time."  
But why compliance and why now? MSPs he talks to all seem to have the same problem – getting new customers.  "Offering to automate compliance for them gives MSPs a great way to get into a new customer. It has exceeded all my expectations and I think it is the next big managed service since it ties in so well with the security business."
"Acquisitions are coming – we should have probably two-three done this year – not huge, but very important and mainly in the area of security."
Regulation is increasing worldwide and this is set to continue. "The world is starting to realise that there is no licensing of providers of technology, no testing of suitability to access all that data. If I want to secure your data on fifty million users, there is nothing to license that. Governments don't understand it, and their response is usually some form of compliance; it has become a huge kneejerk. Their attempts at regulation are not focusing on the right things, obviously, but offering real opportunities to MSPs."
"Our compliance business is tripling every year and I think our managed services customers will generate $1bn in compliance by 2024, possibly sooner." They might be doing $1bn in security already, but this is an extra billion dollars." And when he looks at the compliance landscape he doesn't see anybody competing strongly.
That will change over time.
"Other big trends are in backup and disaster recovery, which is all about security. Ransomware is the number one security issue, and one of the best responses is to have a disaster recovery that works. You can't stop people clicking on bad links. Our backup and restore business is our second fastest growing area for this reason."
"The illicit drug trade is worth $50bn, but ransomware is ten times as large, yet all the law enforcement goes against illegal drugs. The politicians are just not interested in cybersecurity. Why doesn't the FBI, Scotland Yard and Interpol do more? There is no regulation and enforcement. We recognise that and say to MSPs that their customers are not being protected, so they need to act. The successful ones are the ones that are securing and providing compliance."
"If I were to choose a new career technology is the future and in the next 20 years being a tech deliverer for SMB might be the best place. MSPs are growing 15% a year and they complain about the competition? It is not easy, but a well-run MSP should be showing growth and profitability in double digits. We are on the wave."
"We're seeing lots of M&A and a lot of niche service providers being formed dealing with very specialist aspects of specialist businesses. Some do just backup, some do compliance, and the number of MSPs has increased in the last few years. The next seven years will see mid-sized business with small numbers of IT staff moving to outsourcing or co-sourcing with MSPs. And these small MSPs win because the giants – IBM, Tata can't handle this business. The MSPs are picking this up and in ten years half the SMB business will be through MSPs.  We're also seeing VOIP and SaaS comms growing rapidly in this sector."
Kaseya doesn't yet have a VOIP/SaaS offering.