Last updated:
November 10, 2021
2 minutes read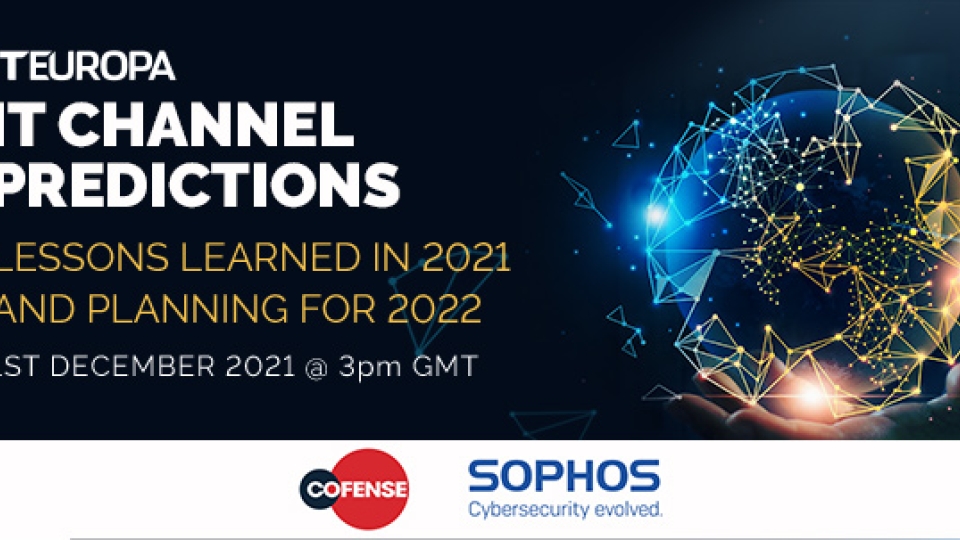 On December 1 at 3pm GMT, IT Europa will once again host its annual and highly anticipated IT Channel Predictions Webinar. Based on trends in the sector, we gather some of the brightest minds to give their unique perspective on the most pressing issues and priorities, and how to plan sensibly for the many unknowns relating to M&A, security, automation, the skills shortage and how MSPs can differentiate themselves, add services, get support and generally do more with less. We'll also look at what sectors and services are in demand right now, and how the need for scaling – both up and down – affects what channels do.
With Cofense and Sophos as sponsors, this will be a concentrated hour of industry insight and debate with Kyle Torres, channel account executive – MSP UKI/WER at Sophos; David Janson, VP global sales, MSP and MSSP at Cofense; Malcolm Orekoya, chief technical officer at Netutils; and Graham Lane, director at Cheeky Munkey.
Every year, IT Europa puts together this special webinar to simultaneously reflect on lessons learned on the year just passed and analyse roadmaps for the year ahead in what is unanimously understood as unpredictable times.
Stay up to date on the IT Europa website for more information. To register, please click here.