Last updated:
June 2, 2021
3 minutes read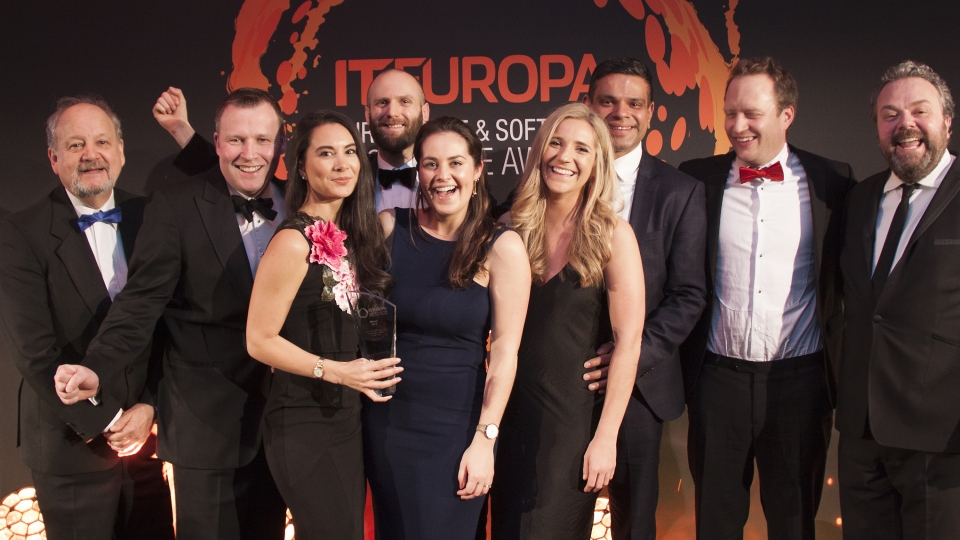 IT Europa has released a revised schedule for the European IT & Software Excellence Awards. Now in its 13th year, the 2020/21 edition of the awards will take place on 19th October at the Royal Lancaster hotel in London.
"We're looking forward to bringing together vendors, software developers, and the all-important channel partners to celebrate excellence in our industry," said Michael O'Brien, managing director, IT Europa Media & Intelligence.
"We postponed last year's awards due to the pandemic, so we have decided to add some additional categories this year that celebrate the industry's hard work during the pandemic," he added.
The awards are designed to recognise and reward excellence in the UK and European channel, and consist of dedicated categories for VARs, managed service providers, integrators, independent software developers and vendors.
"We've added several new categories this year to bring the event in-line with the changes brought about by the pandemic," explained O'Brien.
"For example, we've added categories for the Best Remote Working Support Solution and Most Effective Remote Management Solution that we believe reflect the hard work of our channel community over the last year and a half. We hope that as many of the industry can come and join us as possible in October," he added.
Nominations for the awards will close on 31st August.
Organisations wishing to enter the awards or interested in sponsorship packages can find further information at www.iteawards.com.
Event details
When: Tuesday 19th October 2021
Where: Royal Lancaster, London
Website: https://www.iteawards.com/
Sponsor's kit: https://www.iteawards.com/sponsors-kit.pdf
Nominations close: 31st August 2021
Award Categories
Solution Awards
(For VARs, MSPs and integrators)
Big data, IoT or Analytics Solution of the Year
Connected/Mobility Solution of the Year
Data Centre, Data, IoT and Analytics Solution of the Year
Enterprise (cloud) Solution of the Year
Enterprise (on-prem/hybrid) Solution of the Year
Innovative Managed Service Solution of the Year (for services launched in the last 18 months)
Managed Service Project of the Year
Managed Service Solution of the Year
Public Sector and Utilities Solution of the Year
Security Solution of the Year
SME (cloud or SaaS) Solution of the Year
SME (on prem/hybrid) Solution of the Year
Vertical Application Solution of the Year
Application Developer & ISV Awards
Innovative Technology Solution of the Year
SaaS SMB Solution of the Year
SaaS Enterprise Solution of the Year
Software Innovation Solution of the Year
Vertical Market Solution of the Year
Supplier Awards
Channel Programme of the Year
Cloud Vendor of the Year
Connected Technologies Vendor of the Year
Distributor of the Year (over €500m global sales)
Finance/ Support Services Provider of the Year
Most Effective Channel Marketing Activity
Security Vendor of the Year
Service Provider of the Year
Software Vendor of the Year
Technology Vendor of the Year
Remote working – new categories
Best Remote Working Support Solution
Best New Business Solution
Most Effective Remote Management Solution
Innovative Crisis Management Award
Best Customer Engagement Award