Submitted by Islam Soliman on December 2, 2021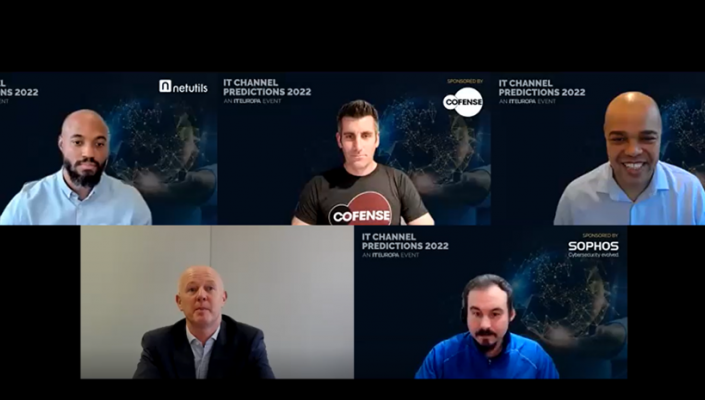 With the cybersecurity industry currently in the middle of a skills shortage, strategic, forward-looking recruitment and diversity will be essential components to developing a skilled IT security workforce in the next year, a panellist of channel experts said during IT Europa's 2022 Channel Prediction online seminar yesterday.
Kyle Torres, channel account executive, MSP UKI/WER at Sophos, said one way to solve this challenge is to connect MSP employers with universities to help bridge the cybersecurity skill gap.
He says MSP employers must form connections with universities to make them aware that the role of skilled IT security professionals is in increasingly high demand. "If there is a way to make the recruitment pool a bit more diverse, employers need to shape it by talking to the universities," he said. 
MSPs like Palo Alto Network are among those spearheading this effort to develop the next generation of cybersecurity talent through its Palo Alto Networks Academy, which creates partnerships with qualified colleges, universities and technical institutes to provide next-generation security technology, course materials, certification and training labs.
David Janson, VP sales of international (EMEA and APAC) at Cofense said it's imperative for MSPs to offer summer placements for students seeking practical experience in the field as well. "Give them an environment to come and work for a few weeks and get an opportunity to give yourself a chance to hire some of the best talents," he added.
"I think that's a great point," Cheeky Munkey director Graham Lane said. "I go to universities once a year to meet with potential employees and talk about security and business, while also speaking to the students. You have students who approach you and take your details and then apply to jobs afterward. I think it is a great way to attract."
An equal employment ratio of males and females in the sector should also be a priority, panellists noted. "We need to find the solution to actually attract more females into our industry as well," said NetUtils CTO Malcolm Orekoya. "I'm not sure what that exactly is, but that would be a good way of improving diversity."  
Additionally, non-technical traits like soft skills are also beginning to surge in the industry, Torres said. He points back to his time in the armed forces where he recognised the vital role soft skills play within the IT and cybersecurity sector.
"When I was in the military, a lot of my colleagues went into the cybersecurity field as threat intelligence professionals," Torres added. "They said it was easy for them to get work because they had this investigative mindset and were able to just learn the technical part on the side. None of us had degrees in cybersecurity, or computer science, or anything overly technical, but those employers were looking at soft skills."
The findings of a recent survey of 525 workers by software communications firm Reign and Fractl echo a similar perspective, one that saw over half (52%) of managers say they prefer an even mix of both technical and soft skills, rather than a heavy focus on one or the other.