Submitted by John Garratt on August 16, 2019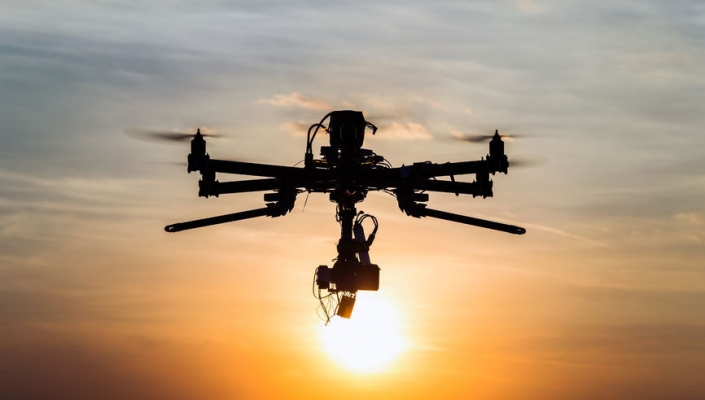 HPE now has a global OEM deal with Fortem Technologies a specialist in airspace safety and security for a custom package of drone solutions. The ideas is to integrate with any drone platform for public infrastructure, venues and cities requiring advanced security and data processing to protect against ground and airborne threats.
New solutions combine Fortem's SkyDome software and TrueView radar to detect, track, categorise and assess threats, with the HPE ProLiant DL20 Gen10 servers which deliver security, performance and versatility. The solution works in private secured networks or in protected cloud settings. Fortem SkyDome provides visibility into the environment and can be networked to cover any area and can track hundreds of objects simultaneously without causing disruption to day-to-day operations. Users can create zones, geo-cages and rules around existing infrastructures, landscapes and environments, allowing for an optimized and customized solution that is foundational for any multi-layered security system. The API allows for third-party systems and sensors to be cued from its data outputs. The APIs also allow it to integrate data from other sensors and sources such as unmanned service suppliers (USS), cameras, aircraft and drones.
"The need for safety and security in an autonomous world has never been greater. We are proud to collaborate with HPE on creating a solution that provides total environmental awareness through airspace digitization, along with a powerful data solution that gives customers an unprecedented ability to understand what is in their environment and whether it poses a threat," said Timothy Bean, CEO of Fortem Technologies. "This joint effort will provide peace of mind for vulnerable locations that need to protect themselves from the potential of ground and airborne threats, whether intended or accidental."
"We are committed to improving the way we live and work, and a great example of that is our collaboration with innovative partner Fortem Technologies. Together, we are empowering a safer world with Fortem's significant solution to detect and control airborne threats and transform airspace security," said Phillip Cutrone, vice president and general manager, Worldwide OEM at HPE. "Through our collaboration with Fortem, combining its targeted security and drone tracking solutions for airborne activity, with HPE ProLiant Gen10 servers, the world's most secure industry standard servers, the industry is gaining advanced airspace security solution to track and protect against emerging threats."