Submitted by John Garratt on June 20, 2019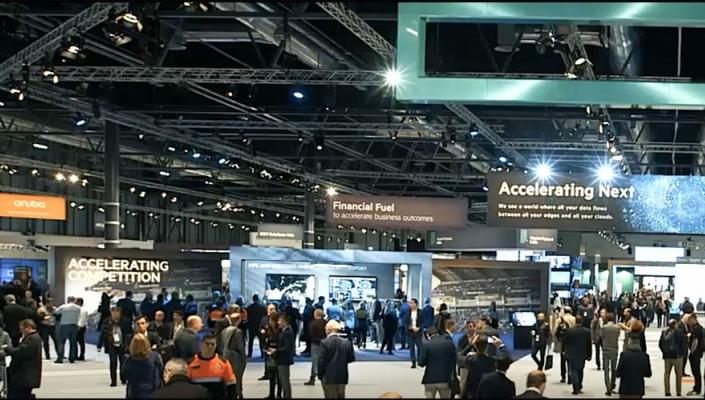 In a spate of statements, Hewlett Packard Enterprise has outlined transitions to become a service company, offering its entire portfolio as a service by 2022. It's committed to customer choice through a "range of subscription-based, pay-per-use and as-a-Service offerings" over that time period.
However, HPE says it will also continue to provide hardware and software in a capital expenditure and license-based model.
As part of the effort, it will continue to scale HPE GreenLake into new market segments and use cases, including new offerings for mid-market, new services for the edge, and new/expanded partnerships with CyrusOne, Equinix and Google Cloud.
At the HPE Global Partner Summit 2019 it also announced investment in the channel, and a new strategic milestone as the company aims to expand and evolve collaboration opportunities for partners. The big new idea is the 'Pro' series of tools, partner development and marketing as it looks for alignment and consistency across technical, marketing and sales teams at HPE and in the channel. It is looking at a "simplified and harmonised global pricing and deal registration" model  to improve the partner experience.
The updates also include:
 HPE Sales Pro Community  - a new global approach to driving sales excellence for HPE and partner sellers through effective sales communications and sales enablement initiatives.
HPE Tech Pro Community, an initiative for solution architects, with a new reward and recognition program as well as two new certifications and continuous learning paths.
HPE Marketing Pro Academy is expanding its offerings through a new online Digital Marketing Partner Learning Center, and new Accreditation Program.
"Every professional within our channel partner community plays an integral role in selling the right solution to a customer," said Paul Hunter, Global Channel Chief. "HPE is demonstrating a new level of commitment and investment in our partners by extending access to the right tools and resources via the 'Pro' series which will improve the ease of doing business with us and drive their continued growth and success."
On November 1 HPE will launch "continuous learning digital badges" to recognize completion of each learning path.