Submitted by John Garratt on February 7, 2019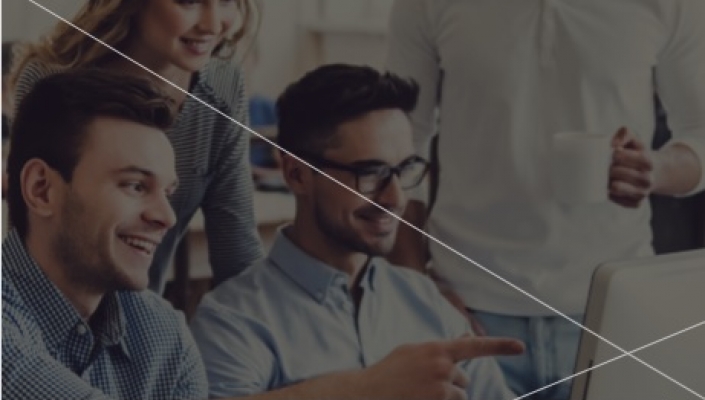 HPE Aruba's EMEA VP Morten Illum is looking to his partner base to help deliver the mid-market's technology change. HPE Aruba has just published a report on 'The Hidden Middle' looking at how medium-sized businesses are changing and it calls for changes to help meet customers' needs.
The report says that medium-sized businesses are the most active users of workplace technology, but they are under pressure, as he says. "They face the same challenges as large enterprises: smart offices, employee retention, working at high speed and so on, but lack the scale and resources."
Even so, he says, the mid-market is the area moving fastest to digital transformation, because it has to for competitive reasons.
The segment is placing a heavy emphasis on the cloud: around a quarter (24%) of medium-sized business employees said their company had invested in cloud storage software over the last 12 months, compared to 17% of large firms. They have a lot of active users, want more, and are asking channel for help in staying agile, flexible and yet compliant. Medium-sized businesses also appear to be prioritizing cyber security software: 39% reported investments in this area in the last year, compared to 31% of large businesses.
They want to deliver more than just the network and add services to remove the friction in their business. They want IT-as-a-service, he says "Aruba and its partners have to move from being an IT vendor to being a solution, saying we understand the challenges and can deliver support in a arrange of areas," he says.
And it matters: almost two-thirds (63%) of medium-sized business employees rated the 'choice of technology, applications and IT support' at their company as either good or very good. "The solutions don't actually need to be very advanced – often they want just a bit more than they have today," he adds. "I don't believe in very advanced technology - in magic, we can add a bit, breaking it down into usable parts."
"We are also on a transformation journey to enable our partners to deliver more than selling IT; many can offer services and an understanding of the challenge in the mid-market," he says. Aruba and partners can work together in this segment. The partner model needs to stay local as the market is different in each country and region of EMEA. "I am running EMEA as very separate from the US model – our approach and the study is very focused on this region."
"We are committed to the partners we have and delivering capabilities and enablement to them, but of course I am also open to other partners. The security business for example has been specialised in the past, but now it is becoming a more thoughtful discussion at a higher level, because of its importance to the mid-size company, especially in the EU. We need to enable existing and new partners so that they can have a security discussion." However, with the pressure to keep pace with competitors, the report finds that the mid-market customers have had to take great security risks to digitize their systems. Nearly three quarters (74%) of medium-sized business employees said they had taken risks with company data in the past year, says the report.
In EMEA he has formed a new security team to specifically offer this through the channel as it is such a big opportunity. And even though managed services providers form a relatively small part of his partner base, he has a team focused on their development as well.
In 2019 and beyond, he will have even more to add into this mix, responding to the fast pace market growth of automation, AI and IoT.  "We don't have the complete answer, but we will help the customers who want to integrate and manage their systems and get it as a service; this is what customers are asking me about."