Submitted by John Garratt on June 4, 2020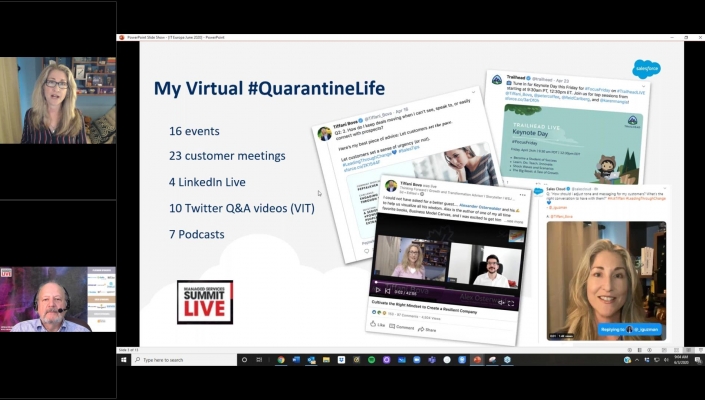 Rebuilding your business in uncertain times? Managed Services Live next week can help – we have advice and comment from experts and thinkers. In particular, we have sales inspiration from Salesforce's top evangelist and ex-Gartner analyst Tiffani Bova (below with IT Europa Editor John Garratt), who talks about how to do sales in a disrupted time and gives a list of things to do….and good business advice on how not to spread yourself too thinly with so much ground to cover. She talks about how to engage with customers you can no longer meet physically, how to keep sales teams going forward and has some great ideas on what to do - and what not to do.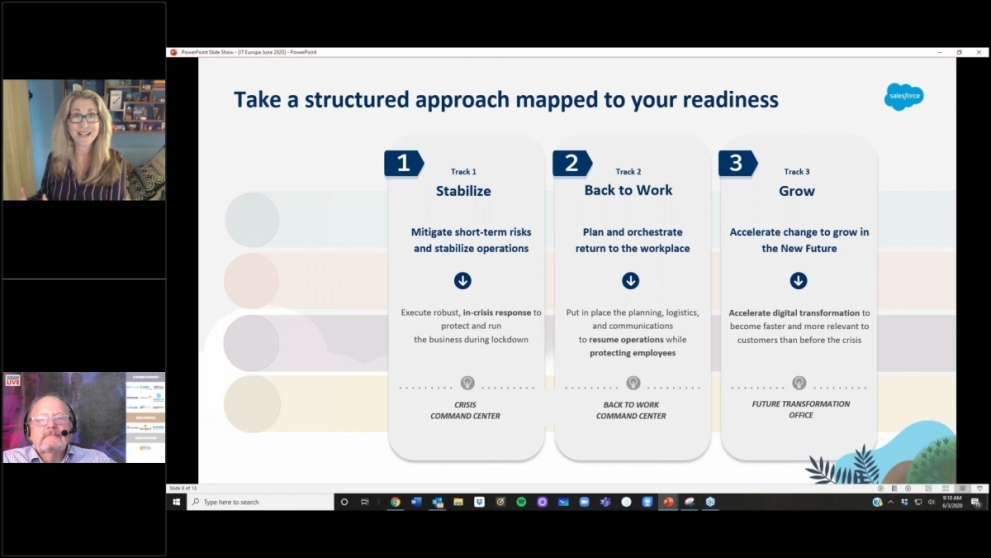 Customers are not just targets for sales either, as one of our sessions reveals. A user of managed services for many years, Andrew Evers head of IT at Red Carnation Hotels, in one of the hardest hit sectors - hospitality, says his wake-up call from COVID is that there are "goodies" and "baddies", the latter of whom are unsympathetic, the former who have a vested interest in our survival and our development, as I do in their survival and development. "Looking at a crowded marketplace today, the MSP I choose will be the one I think I can help, not just the one I think can help me." An interesting revelation!
And we have MSPs talking about their experiences in the last few weeks, including one who has found projects being accelerated to deliver early results – with all the implications that has on strategic planning and risk-taking. Jason Fry of PAV IT services talks about the permanent changes he is seeing as an MSP.
The market for managed services is very different now and sectors have been affected in surprising ways. Researcher and senior analyst Nick Mayes (below) from PAC, a teknowlogy group company reveals the latest figures on IT investment by country and sector in Europe so you know where to concentrate your efforts.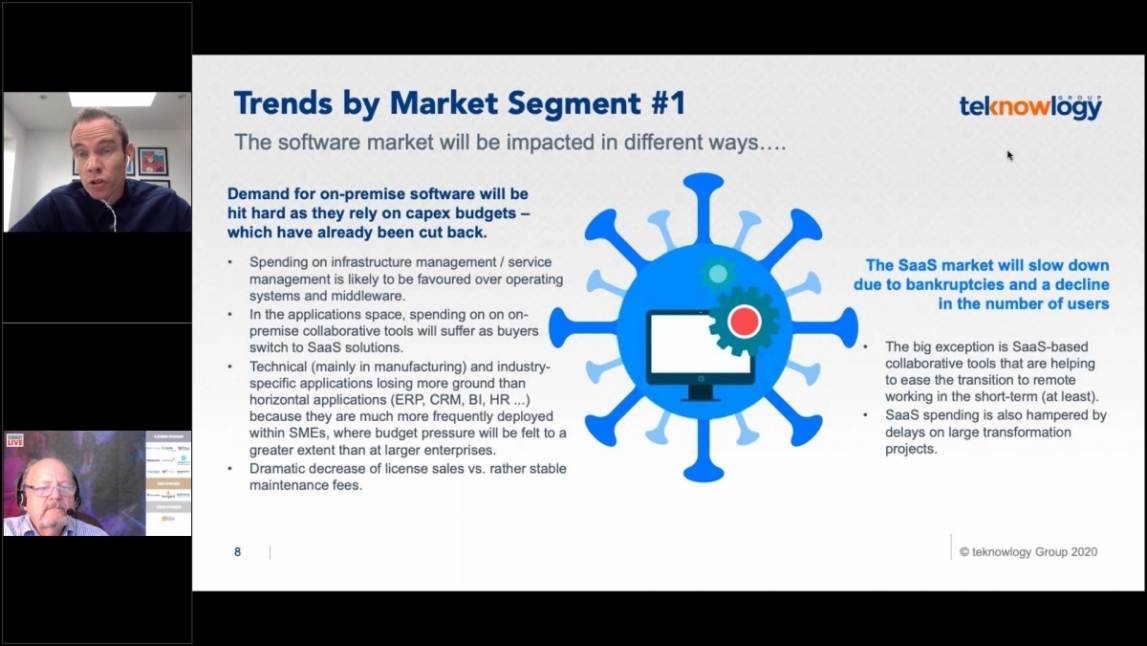 And then, when thinking about strategy and the future, it is worth looking at how you build the value in your business even in these strange times. Jonathan Simnett of Hampleton Partners, M&A experts in technology sectors, looks at why the smart money is looking at smaller companies while the giants pick up technologies.
Add a mix of technology experts giving their thoughts on the "new normal" and what it means for their solutions and strategies, and an interactive approach to make the most of your time, and you are promised a stimulating on-line experience that you can take part in and learn from.
More details and to register here