Submitted by John Garratt on December 11, 2019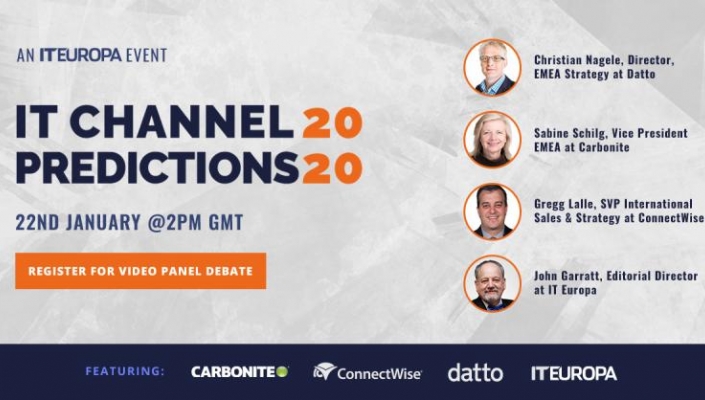 2020 will be an interesting year for the IT industry; economic, management and resource pressures on customer confidence are set to rise even as technology offers further great changes with AI, analytics and in response to security issues. IT Europa has brought together three key figures: Greg Lalle, SVP at ConnectWise, Sabine Schilg, Vice President EMEA at Carbonite and Datto's director of strategy for Datto, Christian Nagele, together with John Garratt, editor of IT Europa in the chair to talk about the channel in 2020.
All three companies are planning major pushes in 2020 based on making partners more efficient and effective, particularly in the key SMB sector. Discussions will range across topics including the continuing role of managed services and its implications for the size and scope of the channel and how security can be integrated into the sales portfolio. Discover what they think will be the key deciding factors for success in the year, how channels will create successful sales pipelines, build value and learn to work in an ecosystem including other specialists.
Finally, take a view on their justifications for optimism in IT, their longer term views on strategies and where channels will need to invest resources and money for best returns.
​​Register here