Submitted by John Garratt on January 15, 2021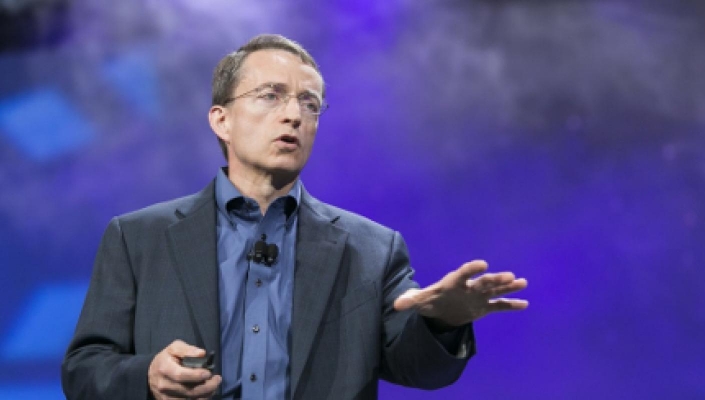 Intel has appointed VMware CEO Pat Gelsinger as its new chief executive officer, effective from 15 February 2020. Gelsinger will join the Intel board of directors upon assuming the role.
He will succeed Bob Swan, who will remain CEO until Gelsinger arrives next month. Gelsinger has more than four decades of technology and leadership experience, including 30 years at Intel where he began his career as an engineer. Gelsinger has been CEO of Dell subsidiary VMware since 2012 and has overseen rapid channel expansion at the virtualisation to cloud software specialist. Prior to that he was president and chief operating officer of EMC Information Infrastructure Products.
VMware says it is now on a global search to replace Gelsinger as CEO. Intel is coming under continuing pressure from chip rivals including Nvidia, AMD and Arm in various markets, including in the data centre, and obviously thought the time was right to try and bolster its fortunes through a new CEO with Intel pedigree.
Intel is currently behind in the development and launch of its latest range of chips. Intel emphasised the change was unrelated to Intel's 2020 financial performance. Intel said it expects its fourth-quarter 2020 revenue and EPS to exceed its prior guidance provided on 22 October 2020.
In addition, the company says it has made "strong progress" on its 7nm process technology and plans on providing an update when it reports its full fourth-quarter and full-year 2020 results as previously scheduled on 21 January 2021. "Pat is a proven technology leader with a distinguished track record of innovation, talent development and a deep knowledge of Intel," said Omar Ishrak, independent chairman of the Intel board.
"After careful consideration, the board concluded that now is the right time to make this leadership change to draw on Pat's technology and engineering expertise during this critical period of transformation at Intel."
Ishrak added: "Pat will ensure strong execution of Intel's strategy to build on its product leadership and take advantage of the significant opportunities ahead as it continues to transform from a CPU to a multi-architecture XPU company."
Gelsinger said: "Having begun my career at Intel and learned at the feet of Grove, Noyce and Moore, it's my privilege and honour to return in this leadership capacity. I believe Intel has significant potential to continue to reshape the future of technology and look forward to working with the incredibly talented global Intel team to accelerate innovation and create value."
Swan was appointed CEO two years ago after replacing the previous incumbent who left the company after having a relationship with an employee, against the firm's rules.