Submitted by John Garratt on December 9, 2019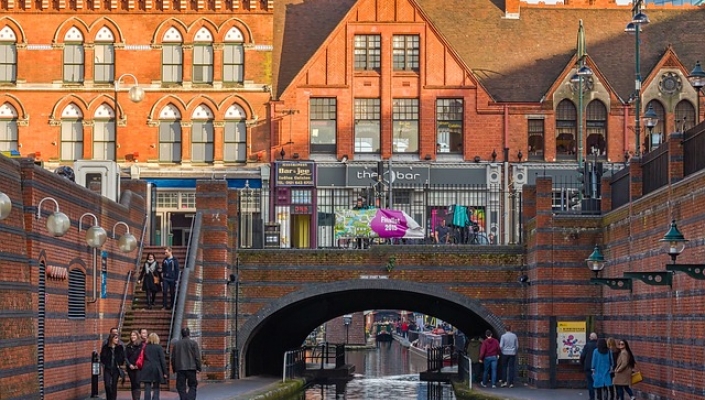 French artificial intelligence services firm Sidetrade is doing its bit to create a 'Silicon Canal' in Birmingham by opening a new tech hub in the city in 2020.
The UK's second city has 35 miles of canals, and the company was happy to tag them to its expansion plans at an event organised by the UK government's Department for International Trade (DIT) in Birmingham this week. It was attended by trade delegates from 20 different countries.
Sidetrade's Birmingham-based CTO, Mark Sheldon, said: "Our tech hub in the West Midlands will play a big part in making Birmingham the 'Silicon Canal' of Europe. The region has a thriving business ecosystem, a strong culture of innovation – including the UK's first 5G connected cities regional testbed - and talented people to meet the skills demand."
According to the West Midlands Growth Company, there are 13,900 tech firms and 7,685 international companies with offices in Birmingham.
Also presenting at the conference was Robert Franks, managing director of WM5G, leading the UK's first 5G testbed region. "We have a key role to play not only to accelerate the benefits of 5G but to drive innovation and real productivity gains for our region," said Franks.
The Code Academy, launched by Sidetrade in the UK this October, offered four weeks of training to applicants for data and software engineer jobs. 50 applicants competed for 12 places on the free training programme and five jobs were eventually offered at the company.
Sidetrade has offices in France, Ireland, the UK, the Netherlands and the US.