Submitted by John Garratt on March 23, 2020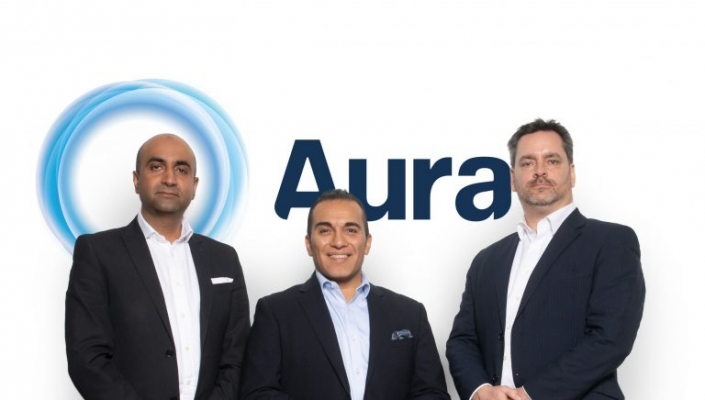 Senior executives from Capita have won private equity backing to launch an acquisitive global IT services team. The new Aura Futures outfit has already acquired collaboration solutions specialist Intevi and workflow and managed print services firm Karlson to help kickstart the firm.
Intevi is based in Hook, Hampshire, UK and has clients in 60 countries, and Karlson is based in London. The launch has been backed by Baird Capital. "As a consultancy and technology provider offering a full end-to-end service, Aura has an ambitious buy and build programme to create a business worth over £200m within five years," said Aura.
The company is focusing on workspace design, collaboration solutions, workflow and management print services, digital media services and transformation management.
Today, it is operating across six offices globally – including in the UK, Spain, Poland and the US - servicing 300 clients in over 60 countries.
Aura's CEO is Alpesh Unalkat, the COO is Sajan Shivshanker and the CFO is Steven Hallissey, all former Capita executives. They said they chose Intevi and Karlson as a "platform for growth".
Intevi's co-founders Adam Wilson and Tom Scott and Karlson's MD Martyn Kidd and director Stephen Todd have invested into Aura and will join the operating board. Stuart Beere, formerly of Deloitte, has also joined them to manage acquisitions.
Unalkat said: "With private equity backing, two complementary businesses as the foundation for growth and the entrepreneurial spirit and track record of those involved, we have huge aspirations for Aura in reimagining the future of workspaces."
He said: "The business world has been facing a number of challenges in adapting to changing working practices, no more so than now. Bringing together changing generational attitudes in the workplace, being agile as to how and where people work, and injecting greater connectivity to ensure that no matter where people are they feel part of something, can create huge differentiation in organisations."
Andrew Ferguson, a partner at Baird Capital, said: "We are passionate about Aura and have made a significant commitment to forming the platform and then scaling the Aura business through further organic and acquisitive growth with an entrepreneurial team that has previously developed, diversified and scaled managed services businesses."
Ferguson and Baird director Michael Holgate will both join the Aura board of directors. Financial details of the transaction have not been disclosed. The Aura Futures operating board includes Alpesh Unalkat (CEO), Sajan Shivshanker (COO), Steven Hallissey (CFO), Martyn Kidd (chief commercial officer), Tom Scott (chief technology officer), Adam Wilson (chief sales officer – collaboration), Stephen Todd (chief sales officer – workflow/MPS) and Stuart Beere (director of M&A/integration).
Pictured from left to right -  Sajan Shivshanker (COO), Alpesh Unalkat (CEO),  Steven Hallissey (CFO)