Submitted by John Garratt on December 7, 2018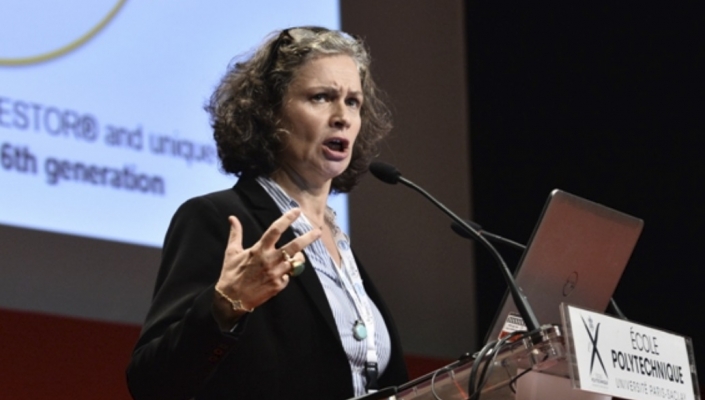 File management specialist CTERA Networks is looking forward to 2019 with more channel business, more partners and growth based on replacing legacy systems in Europe's major markets.
As a channel-only, 180-strong supplier of enterprise file systems for management, backup security, it is building its business on taking control back from the enterprise edge, with compliance driving a lot of this, and it will soon offer analytics.  It was started as a solution for files but has grown into the cloud and now aims to offer a solution across all available platforms, and is agnostic on platform vendor.
Michael Amselem is VP sales EMEA: "What the market expects is that file services remain a key part of the story. The company has been around ten years in enterprises, but has started to move into the medium-sized business area. Healthcare is among the fastest growing verticals, though it is also big in financial services where data security and compliance are vital in the regulated side. Our public sector is another regulated area where governance matters."
And he can see technology trends working in its favour: the market has evolved recently into machine generated data and this has involved CTERA in data work in the vehicle industry,
For a European perspective, IT Europa also talked to Elizabeth Jassaud (pictured), newly appointed head of sales in France for the company.
"Our vision for the market in France today is optimistic. The market has changed over the last two years: talking to customers, things are changing. They have on-premise object storage and have increasingly moved to the cloud. And they have finished trials and are really using cloud and so this has changed the market. Most of the enterprises are using cloud for backup files and for applications, so this is a driver for CTERA."
But there is still a need to take data from the edge to the cloud – under control and with no compromises on security. The second driver for the business is even stronger and is the need for governance and compliance. Data centres may be covered, but what about the edge, she asks? The CTERA solution allows the local team to offload all the security and management issues and be more efficient.
The push for governance is coming from senior management as well the it department itself, she says  – there is a move to consolidate control of data. "We are also talking to the infrastructure team to simplify how they work and the architecture to include and they are keen to provide new services to the edge."
"Many organisations may have no idea where their data is, how it is backed up and how it will grow.  Governance is not just about control it is also about being sure that remote sites are not a weak point for the enterprise."
The remote working at the edge is also a place where shadow IT grows, behind the management and compliance range. "The IT department at the centre are keen to avoid having to manage the edge remotely. We replace local data and files, reducing the need for local storage as it need only work with hot data. The rest is in the cloud and this really lowers the costs. It is a really interesting solution for the larger enterprises.
And should prove a good selling point for its channels. Working through partners including IBM, HPE and large telcos as well as local VARs, it is a way for them to offer solution to the customer which can manage all types of data, she says. "Production data is not usually put in the cloud, but with CTERA, this can be done securely for the remote office and this is very good business for the partners."
"We see a big opportunity in the mid-sized accounts to consolidate data and use it with the cloud, so for the VARs in the regions it is a good opportunity to provide a differentiated service. For VARs who are deploying their own cloud services or acting as a service provider, it gives them a chance to offer new benefits."
Michael Amselem: "The challenge of the cloud applies to customers of all types and the economy of the internet gives everyone new possibilities. We are facing the same issues, almost regardless of the size of the customer. All are looking for consolidation of the systems to become more agile, and if anything, the mid-size companies are often more flexible in their approach in IT and able to make changes faster."
Mid-sized companies seem to have a lot of equipment that has been there for years and they are not giving their own customer what they want, both suggest. And data analytics would seem to be the next most obvious thing to add. "We aim to get control of the edge and leverage that information - this is a big asset for the business, but they need to take more intelligent decisions based on it. It is difficult – we see the next step as providing the intelligence and information to allow enterprises to take the right decisions."
The explosion in unstructured data will only mean more growth of systems of files management, and as technology at the edge is being replaced – growth is coming from legacy product replacement. Old-style file management services are being rapidly replaced by more agile technology, he concludes.