Submitted by John Garratt on June 26, 2020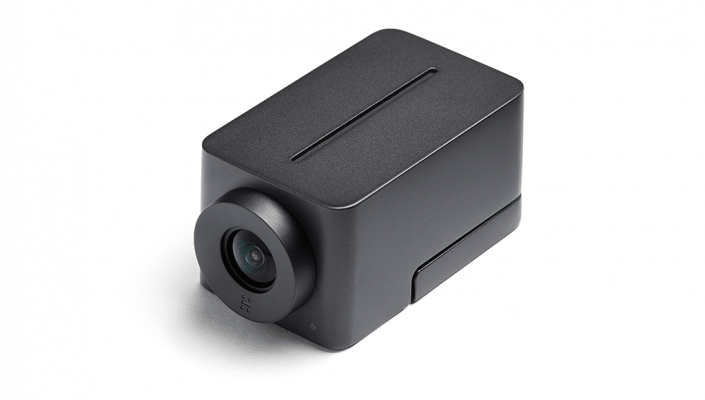 Exertis has snapped up a distribution deal for the Huddly video conferencing cameras. Exertis resellers will now gain access to the Huddly GO and Huddly IQ products, which aim to provide customers with intelligent solutions designed for home working, huddle spaces and medium-sized meeting rooms.
The Huddly GO is a small, 150° wide-angle camera aimed at home working and small meeting room use cases. The flagship Huddly IQ is an AI-powered collaboration device, featuring 150° wide-angle 1080p video, automated AI user experiences, and, optionally, an embedded mic array. With the Genius Framing feature on the IQ, the camera can automatically detect and frame participants in its field of view, eliminating the need to control the camera manually. Also, the Huddly InSights analytics API provides businesses with crucial insights into how their meeting spaces are being used.
The Huddly IQ is certified for use in meeting rooms and home working settings with Microsoft Teams, Zoom and Google Meet, and is designed to complement room-based solutions such as the Lenovo ThinkSmart Hub 500.
Greg Bennett, head of Exertis Pro AV Solutions, said, "Collaboration is key in the modern workplace and Huddly solutions enable people to work more productively, simply and flexibly, eliminating bad meeting room experiences. "The requirement for more flexible meeting spaces, along with an ever-increasing mobile workforce, ensure this is a great opportunity for our resellers to meet the needs of their customers for smart, easy to deploy video conferencing."
The need for technology to enable efficient, remote working during the current pandemic has further increased demand for better camera equipment in home working settings, said Bennett.
Trond Bale, Huddly VP for sales and channel in EMEA, said: "Exertis' broad range of AV and IT resellers is the perfect channel to increase the penetration of Huddly in the workplace. Our vision is to end unproductive meetings and elevate communication. Our products remove manual processes and make it easier to collaborate and get things done."
This March, Exertis signed a distribution agreement with ScreenBeam, a global vendor for wireless display and collaboration solutions. ScreenBeam delivers app-free screen sharing on any device to bring intuitive wireless collaboration into any meeting space or classroom.