Submitted by John Garratt on January 30, 2019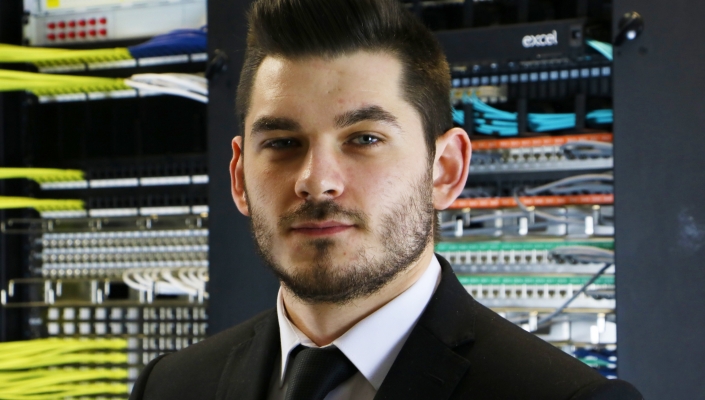 Excel Networking Solutions, the copper and optical cabling infrastructure provider, has expanded its UK business development team. Daniel McKeon has been promoted to business development manager and will be covering Central England between Leeds and Milton Keynes, including Wales, West Midlands and East Midlands.
Jason Holroyd, director of business development at Excel, said: "I am looking forward to working more closely with Daniel throughout 2019 in this exciting new role. I am confident that his knowledge of the Excel brand and experience of working alongside consultants and contractors will stand him in good stead to continue to drive opportunities for the business."
His responsibilities include liaising with consultants, M&E contractors, main contractors and end users about their IT infrastructure requirements for upcoming projects, to ensure they are compliant with the latest industry standards and regulations. He will also be actively involved with the design of the network to ensure the components cover all aspects of the clients' requirements.
McKeon said: "Having worked in the business development team for the last two years in a support role, I have gained a great deal of knowledge and experience so I am confident that I can help to educate consultants and end users on the latest standard updates, and about the breadth of the product offering and the capabilities of the Excel brand."
Excel has also named Lorna MacQuillin to the team as a business development executive. She will be based at the St Neot's, Cambridgeshire office, where she will provide support and assistance to the wider business development team.