Submitted by lawrence on November 26, 2013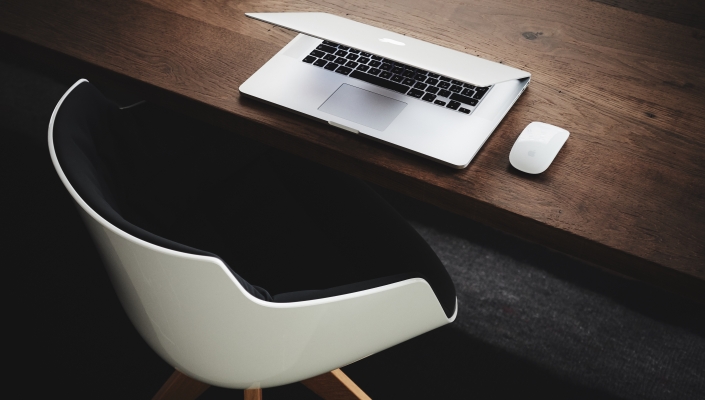 While total revenues for Europe's main software firms were up by 10% for 2012 at €41.1bn, (€37.2bn in 2011 and €30.9bn in 2010) profitability fell as they grew investment, moving to SaaS and mobile/cloud. European private equity firm, Truffle Capital's eighth edition of its ranking of the top 100 European software companies shows pressure on profitability from rising investment and R&D. The vendors are targeting a growth rate between 5 and 15% (for 72% of them versus 43% last year). Cloud computing is perceived to be the industry's high-potential trend for 2014 (80%) followed by Mobile Applications (55%).
The Truffle 100 Europe has been drawn up with the support of Neelie Kroes (European Commissioner for the Digital Agenda), in collaboration with analysts IDC and CXP Group, who performed the survey on which the ranking is based, and Essec Business School.
"The European software industry is thriving. Revenue and growth figures in the sector show the importance of its contribution to the European economy at a time of fierce global competition. We should all the more commend the achievements of the software industry, and acknowledge that the impact of those achievements go much beyond the sector itself. When looking at the bigger picture, we realise that software, has become a key enabling technology underlying all economic sectors and activities. Software services and applications are a major contributor to competitiveness: it greatly improves operations and services, and it also allows for the creation of new businesses and activities that would not exist without it," says Neelie Kroes.
"The European Cloud Strategy is articulated along three axes: application interoperability and data portability standards for reducing the risks of lock-in; safe and fair contract terms and conditions for easing the take-up of cloud services; and the European Cloud Partnership for defining common cloud procurement requirements for the public sector. You can count on me to bring continued Commission support to entrepreneurship and further developments in the software sector, especially at a time where major technological changes like the cloud are creating new challenges and opportunities",
Of the top 100, 42 vendors posted revenues of over €200m, 62 vendors had revenues of over €100m (60 in 2011) and 97 vendors earned over €50m (90 in 2011). All Truffle 100 Europe companies had revenues of over €46m (40 in 2011). However, profits went down from €6.6 billion in 2011 to €5.8 billion this year (an 8.7% decrease).
"This latest edition of the Truffle 100 Europe, the 8th, shows that the European software sector remains a force to be reckoned with, regardless of the economic environment. Despite an 8.7% decrease in profits, vendors invested more than they earned, showing faith and optimism in the future. As a result, R&D investments went up 20% and the number of R&D jobs rose by 6%. With 63,000 qualified jobs, low outsourcing numbers and 6.8 billion€ invested for development works on future products, the software industry remains an unwavering catalyst for innovation, a key driver of European economic growth, and plays a critical role in job creation policies for generations to come. Due to rising global competitiveness, the software industry needs more support from public authorities especially through tax relief, tax incentives for venture capital and the famous yet ignored "European Small Business Act".
European software entrepreneurs foresee a 5 to 15% growth in 2014 versus 10% last year, an optimistic view despite changing business models that push vendors to perpetually reinvent themselves in the age of cloud computing, Saas and Mobility", commented Truffle Capital co-founder and CEO Bernard-Louis Roques.
"We are currently experiencing a historical turning point: the global adoption of SaaS, a revolutionary software marketing model. SaaS is now riding the wave of Cloud and forms the third pillar alongside infrastructure service (IaaS) and the development service (PaaS): it constitutes the information system's application layer. The entire reasoning behind the construction of information systems is questioned with this new model. As cost-efficiency is now inevitable, the concept of outsourcing has spread to all companies, including key accounts who no longer consider SaaS as a mere experiment but who are looking to apply it to their most commonly-used management applications which will hopefully become the future's most strategic applications. Software Vendors are becoming more aware that the SaaS/cloud phenomenon is a real chance for economic growth, which has led to the model's upward trend. Thanks to Cloud, promising new markets are being conquered, especially on an international level" said Laurent Calot, CEO, CXP Group.
"The European software industry is in growth mode despite the difficult economic climate in the region with more than 10% revenue growth. A recent study by IDC confirms this trend as software demand in Europe has increased by 4%. European organizations are starting to embrace the idea of subscription-based business solutions delivered over the Internet. IDC believes that it is the ability of European vendors to transform their offerings and align them with the 'Third Platform' (a new technology platform for growth and innovation characterized by technologies such as cloud computing, smart mobile devices, social networks, and real-time analytics) which will determine the future competitiveness of Europe's software industry" said Bo Lykkegaard, research analyst, IDC.