Submitted by lawrence on March 19, 2014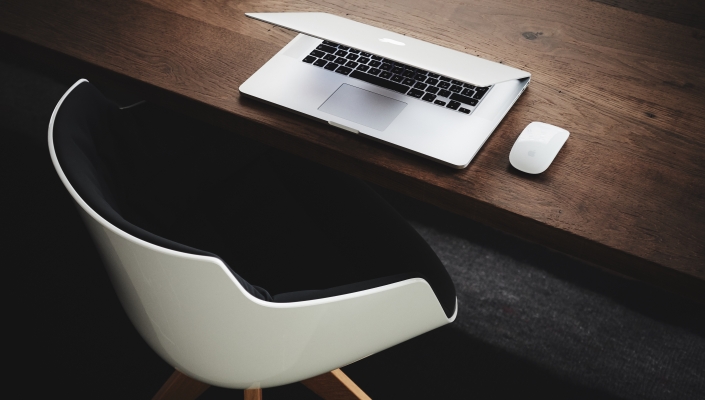 EMEA server revenues reached $12.4 billion for the full calendar year 2013, which shows a moderate annual decline of 5.3%. The decline in unit terms was less significant at 2.7%, with over 2.2 million server units shipped in 2013. Despite the negative growth the market has improved compared with the stronger annual declines of 9.6% in revenues and 5.0% in units in 2012.
By operating system, Windows held 51.6 % of the market, generating hardware spending of around $1.9bn, down 0.6% year-on-year. Linux achieved a significant rise year-on-year, growing by 9.3% after generating sales of $832.8m, and capturing just under a quarter (22.7%) of the total market. In contrast, Unix revenues declined 15.4% year-on-year, reaching sales of only $462.6 million on the back of weaker RISC system sales and lack of demand from new customers. z/OS revenues dropped sharply by 40.5% year-on-year to $290.0 million due to refresh cycles.
Blades continued their growth path (+9.4% year-on-year) following 7.1% growth in 3Q that put an end to the downtrend seen in previous quarters. In terms of revenue share of the total market, towers are back in second place (22.3%), slightly ahead of blades (21.4%). Density-optimized servers declined by 3.0% year-on-year as this previously fast-growing category matures. Their decline is down to a lower number of mega-HPC projects, as well as flattish growth in cloud environments. Also, IDC believes some large datacentre customers have started to review large-scale investments in this area to allow them sufficient time to test new ultra-dense models and the upcoming Atom/ARM architectures.
According to the latest EMEA Server Tracker from IDC, factory revenue in the EMEA server market reached $3.7bn in the fourth quarter of 2013 (4Q13), a decrease of 5.2% when compared with the same quarter of 2012. Shipments reached 606,548 units, representing a minimal 0.3% annual decline. The quarter-on-quarter performance displayed a more positive picture with moderate double-digit growth in volumes, which were up 13.2% and revenue showing strong growth of 28.5%. The strong performance compared with the previous quarter is mainly down to seasonality, while the more significant decline in revenues than units compared with the same quarter last year is a sign of continuing price sensitivity at times of economic uncertainty and ongoing price competition, particularly at the lower end of the market.
x86 servers totaled revenues of $2.8 billion, equivalent to 75.8% of the total value market (a decline of 5.7 percentage points quarterly and an increase of 6.6 percentage points annually). x86 industry standard servers achieved year-on-year revenue growth of 3.7% despite a slight decline in unit terms by 0.3%. "These figures underline the ongoing shift toward higher-end servers with upgrades to models that feature the latest-generation x86 processors," said Giorgio Nebuloni, research manager, Enterprise Server Group, IDC EMEA.
"Capacity increases are also achieved through advances on the virtualisation and management software side, making scale out less viable for on-premises datacentres in view of the high costs for energy, maintenance, and floor space rental. The trend is of course reversed in large B2C and B2B cloud facilities, which keep pushing the envelope on scale-out, commodity architectures."
Non-x86 sales only accounted for 6,250 units, with revenues of $888 million, which is a decline of 25.4% year-on-year — a slight increase on the drop of 22.2% experienced in the previous quarter, which also showed moderate revenue growth on the CISC side. In 4Q13, all non-x86 categories experienced double-digit declines, with a sharp  33.9% drop in CISC revenue. Although CISC systems are mainly used for specific use cases and tend to be less exposed to migrations to x86 than RISC, it is not surprising to see a decline following the strong third quarter in view of customers' refresh cycles. IDC believes that non-x86 technologies will continue to be eroded by migration to x86, though such migrations can be disruptive and risky for CIOs who also have several other priorities such as mobility and Big Data. Complex migration projects are usually moving very slowly and take several quarters of planning.
The Western European market continued to reflect the general trend toward x86 servers, which generated sales of $2.1 billion and showed moderate annual growth of 5.7%. Non-x86 server revenue totaled $710 million, a decline of 22.8%. Despite the encouraging performance on the x86 side, the overall Western European server market shrank 3.5% in 4Q13 compared with the same quarter in 2012.
"Large datacentre build-outs by global cloud service providers and social networks accounted for a significant chunk of growth in Western Europe that is most notable in the Nordic region and leads to a greater rise in shipments than revenues due to large deals of commodity servers at low prices from Asian ODMs as well as major server vendors," said Andreas Olah, research analyst, Enterprise Server Group, IDC EMEA. "However, several countries that saw larger shipments to mega-datacenter customers in the previous year experienced a decline this quarter including the Netherlands, Ireland, and Belgium.
"Strong growth was also observed in Greece and Portugal as these previously declining markets have started to pick up again. Moderate rises were observed in Germany in unit and revenue terms, while declines were seen in the UK and Spain. Interestingly, units grew double-digit in France and Italy, while revenue fell in these markets, driven by a surge in cheap tower servers and increasing price competition at the lower end."