Last updated:
April 20, 2018
4 minutes read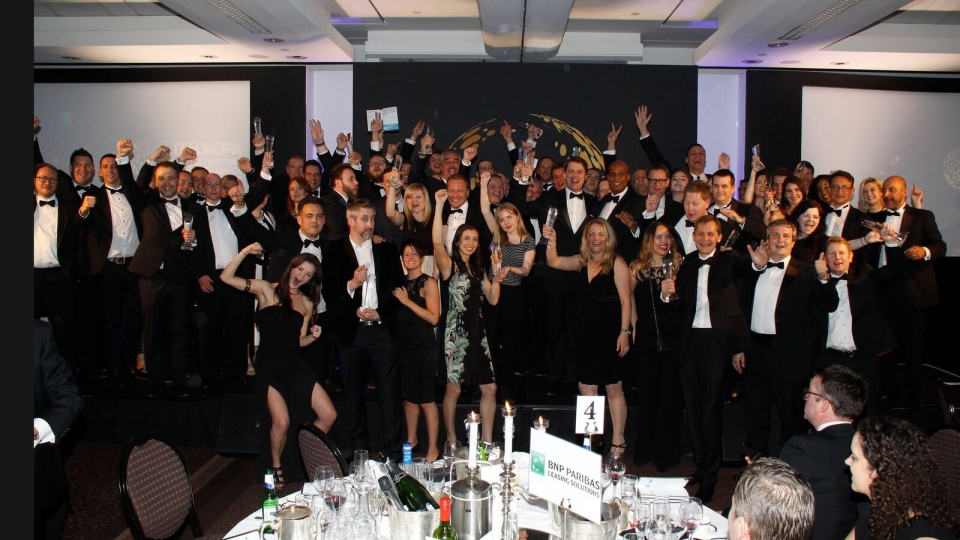 The winners in the European IT & Software Excellence Awards 2018 (www.iteawards.com) - the leading pan-European awards for resellers, ISVs, Solution Providers and Systems Integrators and their vendor and distributor partners – have been revealed at a gala dinner in London with over two hundred and fifty attendees from finalist companies on 19 April.
Now in their tenth year, the European IT & Software Excellence Awards 2018 attracted several hundred entries from all over Europe, with 29 countries represented amongst the finalists. The awards were given for IT solutions that get to the heart of customer issues, delivering better business, a clearer understanding of data, and more efficient and profitable outcomes.
"We thought that this year was a year of innovation in the awards, when the entries showed some real strategic positioning of IT as a game-changer and a problem-solver for customers," says John Garratt, Editor of IT Europa and head of the judges' panel. "The projects showed a wealth of ideas which can make a fundamental difference to users, customers, and indeed, whole industries. The industry is continuing to change in response to customer's need. I can highlight the strong SaaS and managed services' entries, reflected in the winners list in a number of categories"
The judges, with many decades of experience of IT industry involvement between them, have arrived at a list of winners that they believe truly reflects both the strength of Europe's IT industry and many of the changes in direction occurring within it.
The categories and winners:
Solution Provider section:
Big Data, IoT or Analytics Solution of the Year: PureClarity
Connected/Mobility Solution of the Year: Cisilion
Data/Storage/Document-management based Solution of the Year: Northdoor plc
Datacentre Solution of the Year: TechMahindra Limited
Enterprise Solution of the Year: Infinity IT Solutions
Managed Service Solution of the Year: Managed 24/7
Vertical Solution of the Year: Content Guru
Public Sector and Utilities Solution of the Year: Unit4
Security Solution of the Year: Parker Software
SME Solution of the year: SAS Global Communications
ISV section
Big Data, IoT or Analytics Solution of the year: LIFE IS HARD SA
Connected/Mobility Application Solution of the Year: Zetadocs Expenses
Government/Utilities Solution of the Year: Intersys Ltd
Information & Document Management Solution of the Year: Celaton
New Tech Solution of the Year: Mendix Technology
SaaS SMB Solution of the Year: ConnectWise
SaaS Enterprise Solution of the Year: Azeus Convene
Software Innovation Solution of the Year: IBA Group
Vertical Market Solution of the Year: ASPEKT
Supplier Section
Software Vendor of the Year: Red Hat
Channel Innovator of the Year: Datto EMEA
Technology Vendor of the Year: Dell EMC
Service Provider of the Year: SolarWinds MSP
Connected Technologies Vendor of the Year: Avaya
Security Vendor of the Year category: Kaspersky Labs
Channel Programme of the Year: Microsoft
Finance/ Support Services Provider of the Year: BNP Paribas Leasing Solutions
Distributor of the Year (Services): Arrow ECS
Distributor of the Year (Specialist): Nuvias
The European IT & Software Excellence Awards are the only pan-European awards which recognise the crucial role that Channel Partners, distributors, ISVs, Solution Providers and Systems Integrators play in the delivery of real world solutions. Entries were submitted by the channel, ISVs, Solution Providers and Integrators themselves describing the solution provided. Each entry had to be supported by an endorsement by the client. For further information about the awards please visit www.iteawards.com