Submitted by John Garratt on July 8, 2020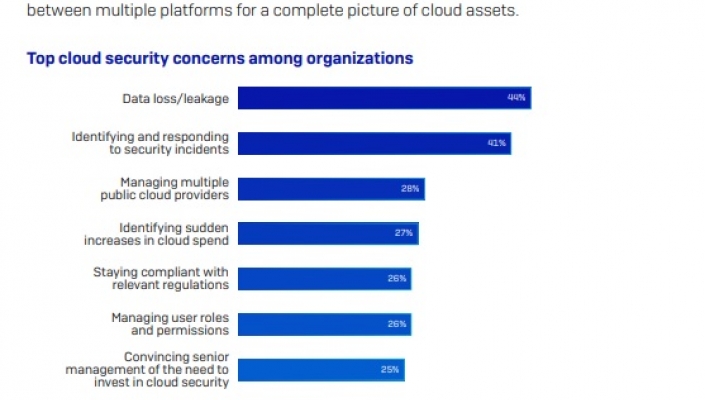 Europeans suffered the lowest percentage of security incidents in the cloud says the The State of Cloud Security 2020 report from Sophos. This is an indicator that compliance with General Data Protection Regulation (GDPR) guidelines are helping to protect organizations from being compromised, it says.
"Ransomware, not surprisingly, is one of the most widely reported cybercrimes in the public cloud. The most successful ransomware attacks ​​include data in the public cloud, according to the State of Ransomware 2020 report, and attackers are shifting their methods to target cloud environments that ​ cripple necessary infrastructure and increase the likelihood of payment," said Chester Wisniewski, principal research scientist, Sophos. "The recent increase in remote working provides extra motivation to ​disable cloud infrastructure that is being relied on more than ever, so it's worrisome that many organizations still don't understand their responsibility in securing cloud data and workloads. Cloud security is a shared responsibility, and organizations need to carefully manage and monitor cloud environments in order to stay one step ahead of determined attackers."
Data security topped the list as the most likely concern, cited by 44% of respondents. The rapid growth of cloud usage has resulted in fractured distribution of data, with 73% of organizations now utilizing at least two public clouds platforms. This multi-platform approach compounds the visibility challenge for security teams, who often must switch between multiple platforms for a complete picture of cloud assets.
Security risks inevitably multiply as organizations expand their number of cloud environments. Seventy-three percent of the organizations surveyed were using two or more public cloud providers and reported up to twice as many security incidents as those using one cloud platform. The State of Cloud Security 2020 report highlights findings of an independent survey conducted by Vanson Bourne among more than 3,500 IT managers across 26 countries in Europe, the Americas, Asia Pacific, the Middle East, and Africa that currently host data and workloads in the public cloud.