Submitted by John Garratt on November 2, 2018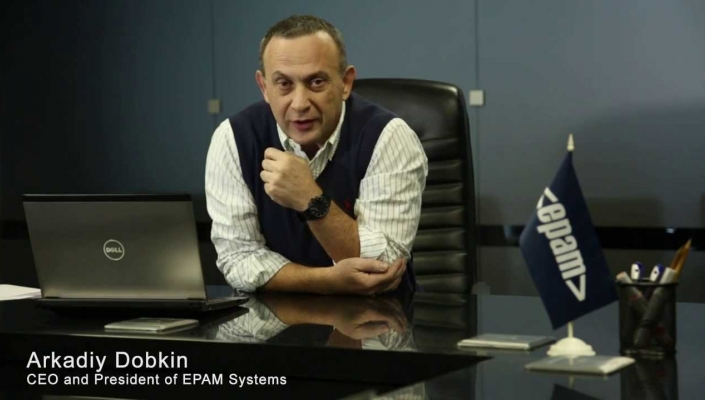 US-listed eastern European software giant EPAM's Q3 results showed a 24% jump year-on-year in revenue results to $468m, and it expects continued growth even as demand for skills rises in more complex projects and it needs to find those skills. 
It claims the growth is across all vertical and geographies: Jason Peterson, CFO says: "In financial services, our largest vertical we delivered 18.1% growth year-over-year. Growth in Q3 was impacted by an expected ramp-down of activity at a few clients outside of our top five, predominantly based in Europe. Travel and consumer grew 21.9%, software and hi-tech grew approximately 20.1%, Business Information & Media posted 27.2% growth, life sciences and healthcare grew 40.3% reflecting growth in existing clients and quite strong growth in new client revenue. And lastly, our emerging verticals delivered 31.4% growth driven primarily by clients in industrial engineering and energy."
But is it getting involved in more complex work, it says, which requires different combination of capabilities and this is creating challenges as well. And it is working for large global customers on projects which lead to further work.
EPAM has bought TH_NK Digital; a UK based consultancy with three studios across UK. CEO Arkadiy Dobkin (pictured) says: "TH_NK brings a high level of consultants and customer engagement experience -- expertise that expands upon Global Digital and the organizational consultant capabilities within UK and Europe. This acquisition should further enhance our ability to meet customer demand for dynamic design-led consulting, digital products innovation, and advanced business solutions, helping us to build platform speed of scale."
EPAM itself ended the quarter with over 25,200 delivery professionals, a 16.6% increase year-over-year and a net addition of more than 900 production professionals during Q3. The total headcount ended at more than 28,400 employees. Utilization was 76.4% compared to 77.6% in the same quarter last year and 78% in Q2.
"Talent remains a key challenges for everybody in global markets and we are opening additional offices in Europe, where we're thinking about some additional investments in locations where we have started to improve the quality of talent we can bring, how to train it, and how to bring it to the level which we need."