Submitted by Antony Savvas on May 18, 2021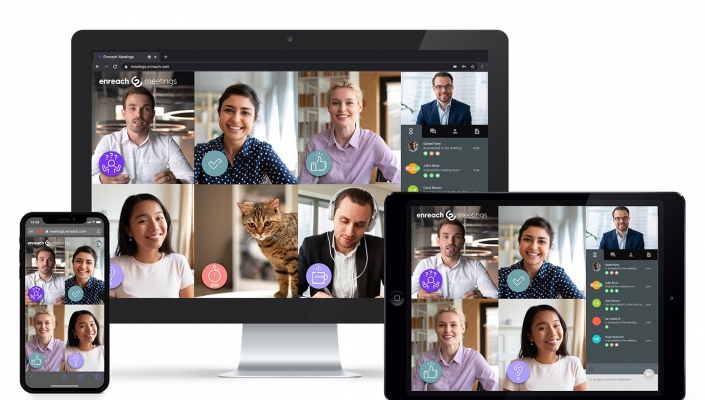 Pan-European unified communications services firm Enreach has acquired its second company in a month. This time, the Waterland investment company-backed group has entered new markets in the Nordics and Poland by acquiring Finland-based Benemen.
Benemen focuses on unified communications as-a-service and contact centre as-a-service solutions with off-the-shelf integrations to key ecosystem players such as Salesforce and Microsoft.
Its cloud-based offerings include fully native fixed-mobile integration which is enabled by Benemen being a mobile virtual network operator (MVNO) in its key markets of Finland, Sweden and Poland. For Enreach, this boosts its European MVNO coverage with three new markets.
Stijn Nijhuis, CEO of Enreach, said: "Benemen is an exciting step in Enreach's strategy to become Europe's number one UCaaS provider with a full unified portfolio of inbound and outbound services in the contact centre sector.
"With Benemen we add enhanced capabilities to Enreach's CCaaS offering, in particular regarding industry-leading integrations with ecosystem applications such as Salesforce and Microsoft Dynamics."
He added: "Combined with Benemen's complementary MVNO coverage and expertise in selling cloud-based solutions to multi-country companies using a scalable and recurring model, we immediately identified a unique strategic fit with Enreach."
Founded in 2007, Benemen employs 70 and will operate independently while benefiting from the strong synergies of the group. It will continue to be based in Helsinki, Finland with an additional office in Sweden. Its customers include Finnair, Volvo and Staples.
Only last month, Enreach strengthened its cloud productivity business in the Netherlands with the acquisition of Microsoft cloud service provider Go2the.cloud (G2C). Established in 2016, G2C had already enabled over 250 customers to migrate to the cloud for services around Microsoft 365, Azure and others.
The value of both acquisitions was undisclosed. Enreach is active in over 25 countries and has over 1,000 employees working across 18 different European offices.