Submitted by John Garratt on August 21, 2019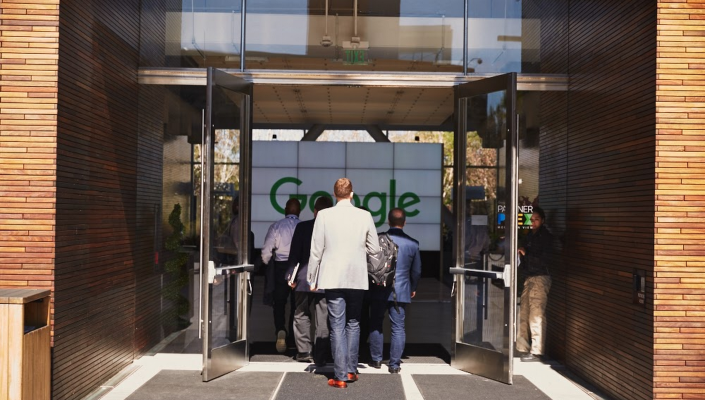 Global IT services firm DXC Technology has sealed a strategic partnership with Google that will enable its enterprise clients to modernise their mission-critical IT and integrate digital solutions on the Google Cloud Platform.
As part of the alliance, DXC is also launching a Google Cloud Platform Center of Excellence (COE) and a Google Cloud Artificial Intelligence (AI) COE to provide clients in key industries with "secure, scalable and agile" cloud-based digital platforms that leverage advanced data analytics capabilities.
The new collaboration will initially focus on joint solutions in industries such as insurance, oil and gas exploration, automotive, consumer products, retail and banking and capital markets. Google Cloud now also joins the DXC Partner Network as a strategic partner.
"Our new Google Cloud partnership will benefit clients looking to go to the next level in their digital transformation," said Edward Ho, executive vice president and general manager for offerings at DXC. "Google Cloud's infrastructure, products and solutions, together with DXC's industry expertise and leadership in AI and machine learning, will define new pathways for enterprises to access, manage and leverage data-intensive workloads on a global scale."
Carolee Gearhart, vice president of worldwide channel sales at Google Cloud, said: "This partnership combines DXC's trusted experience in IT management and modernisation services with Google Cloud's leading infrastructure and cloud capabilities, creating new routes to the cloud for thousands of enterprise customers."
DXC and Google Cloud will co-invest and collaborate on solution development, training, certification and marketing campaigns to sell and deliver Google Cloud Platform services.
Only last month, DXC stepped up its partnership with Google cloud rival Microsoft Azure. DXC formed a global Microsoft Azure Digital Transformation Practice to accelerate client migration to the public cloud with "greater efficiency and agility", said the firms.
Again, DXC and Microsoft will co-invest in the development of products and services, but built for Azure, and go to market jointly with sales, consulting and solution delivery teams composed of DXC's Azure professionals and Microsoft architects and technical strategists.