Submitted by Islam Soliman on September 26, 2022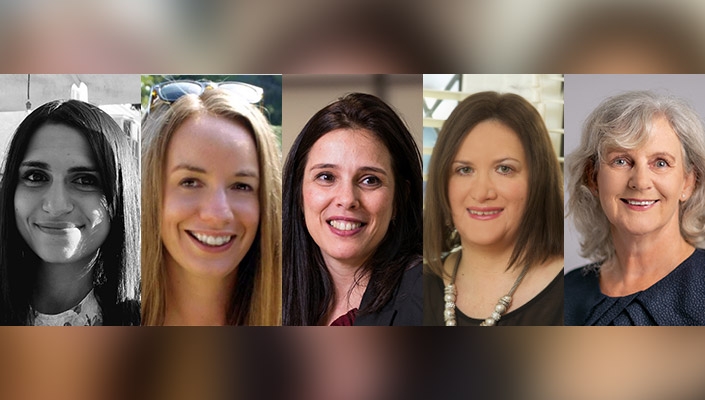 The number of female figures making it to top management roles at IT firms has risen in recent years but, unfortunately, they are still underrepresented in the IT channel. As it stands, only 31% of the UK tech force is made up of women, according to a 2021 report released by the Office of National Statistics (ONS).
As gender diversity becomes imperative for the IT sector, IT channel organisations need to act fast if they are to prevent the growing skills gap from widening even further. This gap means females are unable to tap into the opportunities the industry offers, exacerbating the existing inequalities in the industry.
To understand the current state of play, IT Europa asked 5 female leaders for their views on the following:
-How can we encourage more women into the tech industry and close the gender gap?
-Is it key to help encourage more girls to take STEM subjects and pursue technical careers at school to set them on a path to a career in tech?
-Where does the industry need to be in terms of the representation of women in technical roles, including leadership positions such as CEO?
Sharon Kauffman, Head of Marketing, Northdoor:
Whilst there have been some improvements in closing the gender gap that exists across most sectors, there is still a lot of work to be done within the tech industry. To close the gender gap, certain myths about careers in technology must be dispelled as early as possible in the education system. There also must be more work done in highlighting and championing the fantastic contribution and achievements of women within the technology sector. Dispelling the myths around careers in technology and championing women's achievements within the industry must begin as early as possible within the education system.
Encouraging girls to take STEM subjects at school is the first step. This must continue through higher and university education. Not only does this make women working in tech 'normal', but it allows women to enter the field with more confidence. Whilst encouraging more school-age girls to take STEM subjects, there also must be more of a shift in the industry. There needs to be an acknowledgment that limiting groups from entering the sector means that you are also restricting the levels of creativity, innovation, and different kinds of thinking.
Indeed, GCHQ, the UK's intelligence, security, and cyber agency, has recently started funding 'nano-degrees' in data and software to help women who might have previously been put off coding to make a career change. Whilst this is encouraging, it is designed to undo a large gender gap that currently occurs in the agency, with women only making up a third of the staff at GCHQ.
Tech companies that have a strong female-led team are still few and far between. However, things are beginning to change. A recent  Deloitte report predicted that one-in-four leadership roles within technology firms will be held by women by the end of 2022.
This is reflective of some commitments made by large technology firms to close the gender and diversity gaps that exist within the sector. HP, for example, has pledged to reach 50 percent gender equality roles at the director level and above by 2030. This has to be a place that others now get to if the sector as a whole is to make an impact on the gender gap.
Michelle Cope, Sales Director, Trustco Plc:
Firstly, I'm surprised by the 31% of UK Tech Force being made up of women; that seems over-inflated. In my experience sadly most of the customers, suppliers and vendors that I speak to are male and my personal experience would estimate that the statistic of 31% seems very high.
This is a huge industry problem that isn't getting addressed properly, year after year little progress.  Educational establishments need to work with industry and technology giants and specialists to make tech visible in schools. Visits from specialists demonstrating what tech does for different industries, how it works, and field trips are vital to remove the mystique and or preconceptions.  Accademia needs to encourage female STEM teachers as this is also a huge root of the problem. If a subject is only ever taught by males there is an inert prejudice that it's a subject that should be learned by males.
Fiction such as Star Wars and Marvell have always resonated with people in the tech industry. I think that these films and programmes show an imaginary world about 'what is possible'. These shows are all showcasing an increasing number of female leads and strong female characters, and a lot more girls enjoy and embrace these shows. Life needs to imitate art by having strong female leads visible in the tech industry for kids to look up to.  At the moment, all we hear about in the press is Elon Musk, Jeff Brazier, Bill Gates – all incredible tech innovators but where's the inspiration for young girls to look up to and follow in their footsteps? Schools and Accademia should be showcasing the likes of Diane Greene, Susan Wojcicki, Melanie Perkins, Meg Whitman – even go back in time and teach students about Ada Lovelace! The leaders are there, sadly they just don't get as much visibility as some of the men.
And that's it in a nutshell - we need more visibility of women in tech and more awareness of tech itself, use mediums such as film, TV, gaming and social media to help reshape awareness and move awareness from draconian views of tech that are inadvertently passed on through generations. If we can get that right, then the talent will blossom, and women will be more represented both in the industry and in leadership positions such as CEO.  The industry has a skill shortage issue, and the talent is there. It just needs to be tapped into and I am excited about what can be achieved.
Fernanda Catarino, Head of Channel, Alliances & Ecosystems Europe at Fujitsu:
As an industry, we need to do a better job of educating young women about the potential opportunities the industry has to offer before they join the workforce. That means reaching them in colleges and high schools. But employers also need to practice what they preach. Most companies today do a great job of promoting their diversity initiatives through their social media and company websites, but they need to do more than just pay lip service. They need to proactively take steps to create a gender-balanced, inclusive workforce. They need to communicate their diversity initiatives effectively to all employees and speak openly about diversity. If there isn't a clear strategy around achieving diversity, it won't happen.
Ensuring that all employees understand the strategy is also crucial as there are considerations at every level of the organisation. For example, even the way a job advert is written might discourage women from applying. For example, language that promotes elements such as purpose, flexibility, working from home, opportunities to grow, training and development would make a job description more appealing to women.
At Fujitsu, we have focused on taking diversity into account across the entire employee lifecycle, starting from the point where someone considers potential roles with Fujitsu. This involves setting targets for our recruiters to ensure gender-balanced shortlists, reviewing gender equality data across all parts of the business and all levels, and generating a pool of allies who can proactively champion an inclusive working environment for our female colleagues. Moreover, we promote and normalise parental leave for employees at all levels and we regularly review our flexible working practices to be even more inclusive. We offer targeted development programmes for women at different levels in the business and we highlight female role models across the company, to celebrate and showcase what women can achieve in Fujitsu.
I also practice what I preach in terms of building diversity. Since taking on my current role, I've built a strong, diverse team in challenging circumstances. And I've been able to provide new opportunities for other women to shine - in fact, most of my direct reports are women and not because they are women but because they have the competencies and skills to do the job. Girls and young women remain significantly under-represented in STEM subjects and that naturally has a massive impact on the talent pipeline for the tech industry. We must do more to address this by reaching them early before they unconsciously learn that these subjects are not for them – and we must do this starting with our young girls in schools and kindergarten.
We also need to focus on combating the ongoing perception that the IT industry is just for technical types. The industry offers incredible opportunities for everyone across a massive diversity of roles. And digital transformation means that almost every company today is a technology company – offering even more opportunities to pursue interests in different industries while working within IT. Often, having a curious mind and an open approach to problem-solving is more important than a hard-core technical background. And of course, there's a wide variety of jobs available – and, in many cases, having diverse previous experiences and bringing unique perspectives to the table can be a real benefit.
Girls and young women also find it challenging to imagine themselves in certain STEM positions if they do not have role models that illustrate the possibilities open to them. Higher profile female IT leaders would allow girls to see more clearly the industry's opportunities. It's a circular problem: when women don't see themselves represented in the industry, it's hard for them to imagine how they fit in. This is particularly true for technical and leadership positions. Today, few people still expect technical experts or business leaders to be female. This means many women in the field face even more significant challenges.
Our industry is driven by innovation, and it has been well documented that greater diversity is the environment most conducive to driving innovation. That means having women represented at all levels of the organisation, in all roles. As we all know, the IT industry offers fantastic opportunities for all genders and technical and non-technical people alike. It provides opportunities to travel, meet people, get involved in different fields, and develop personal interests. But the real magic happens when we start inspiring each other. That's when our worlds become more and more inclusive, and people from different backgrounds become motivated to smash the glass ceiling and push themselves into exciting new areas. That applies to everyone – not just women.
At Fujitsu, we aim to increase the number of women we employ – our target is to reach 30% of women in our workforce. We are working to achieve this by actively nominating female employees from the leaders of each department as candidates for top management and establishing/implementing individually tailored leadership training programs for these employees alongside their workplace, the management, HR, and the DE&I Promotion Office.
In addition to these kinds of management-track leadership programs, we also conduct workshops and events that allow female employees to reflect and build on their careers in all other tracks as well. These expand and act as pipelines to drive female employees to further advancement.
Claudia Pellegrino, Organisational Agility Expert, and Women in Tech Lead at PA Consulting:
From initial research conducted by the PA Women in Tech team with industry clients, companies must focus on removing blockers across four dimensions: Attracting, Recruiting, Retaining and Retraining Gender Diverse Talent in STEM. No dimension can or should be de-prioritised. More specifically in each dimension:
Attract: portraying your brand 'as friendly and open minded' may not be enough in the STEM context to attract women. Companies should put greater focus on describing how they humanise and use technology as a source for good.
Recruit: companies need to go beyond just checking job descriptions, interview questions and slots to accommodate diverse requirements. To really drive change, companies need to turn their recruitment approaches and avenues upside down, through targeted career changer schemes, cross-companies secondments and partnerships with not-for-profit such as CodeFirstGirls.
Retain: the issue of a leaky pipeline (women leaving companies) cannot be fixed in isolation. Men should be educated around the retention challenges and issues facing women and make a pledge to drive a 360 change. Otherwise, any internal initiative will just result in women preaching to the choir.
Retrain: companies need to tangibly drive re-skilling and upskilling of female talent in tech through coding courses and cloud certifications for example. They should offer different pathways for different roles and levels of expertise.
It is vital that companies get involved in encouraging the next generation; Here at PA we are due to launch a school outreach programme focused on creating a female pipeline of tech talent for the future. Only 3% of women consider tech as a first choice in their early career choice – this means that tangible efforts must be made to support young women to broaden their horizons and consider STEM subjects. If this is not done now, the problem will never be solved – there will be a 90% increase in demand for tech skills in the next 15 years, which will be impossible to meet through female talent.
This change is going to take more than just a standard presentation to schools on why Tech is for everyone. Instead, companies need to:
Make tech entertaining: how can tech be demystified by linking it to topics / games / interests of young female talent? And if someone is hooked, what can they do from day one? Without hands-on access to coding platforms, young female talent will soon lose interest.
Educate and support teachers: we need to make sure that there's no unconscious bias in the way in which STEM teachers teach and interact with the kids. By simply making assumptions about what a young girl likes or does not, they could prevent someone from developing a passion for STEM. Teachers already have a hard task on their hands which is why more targeted support should be provided to them.
Companies should align their diversity outcomes and priorities to their business priorities – this will allow them to harness the power of DE&I (especially at the senior level) to drive ingenious ideas. If they don't, not only would it be morally wrong, but they would also be worse off as a result.
So, what does a board of the future look like? It should have a fair representation of society and their customer base, care about both diversity (how many women) and Inclusion & Equity (is everyone treated with respect? Are women's ideas heard?), and be a board where women are not only represented and included but also supported by male-allies and senior counterparts. 
Sheridan Bratt, Marketing Director at Britannic Technologies:
Education, businesses, and the government need to work together to focus on getting more women into the tech industry as the low statistic of 31% is simply not acceptable. I truly believe that this needs to start from a young age and with schools to encourage more females to study tech.  Young women account for just 17% of A-level entrants in IT subjects.
The UK has a growing digital skills gap, with data continuing to show that there are not enough people with digital talent to keep up with demand from employers so encouraging more women into tech is essential to the economy and equality.
The curriculum for technology at school should be updated so there is less focus on coding, and students are exposed to how to use tech creatively and the endless possibilities that can be achieved by it. By making it more creative, exciting, and cool and appealing to more children to carry on studying the subject at higher education. Schools also need to recruit female tech teachers and tech companies should come into schools for talks to inspire and encourage girls.
It should also be made apparent that tech is not just the techy side but also involves the commercial side as well demonstrating that there are jobs for all areas in the sectors. So, business studies courses should also reiterate these too. The glaring gap is at the school and with adults that should educate students on how they can choose it as a career. The children are aware of the benefits of tech they just need to be led and educated by the adults.
Businesses need to encourage more females simply by recruiting more and ensuring that their job adverts are tailored more to females than males. Offering them hybrid working to help them balance their lives for those with or without children.
We need to encourage more females to join the tech sector not just to help plug the digital skills gap but for equality. It's 2022 and not 1942!
Pictured (l-r): Pellegrino, Cope, Catarino, Kauffman, Bratt