Submitted by John Garratt on July 15, 2020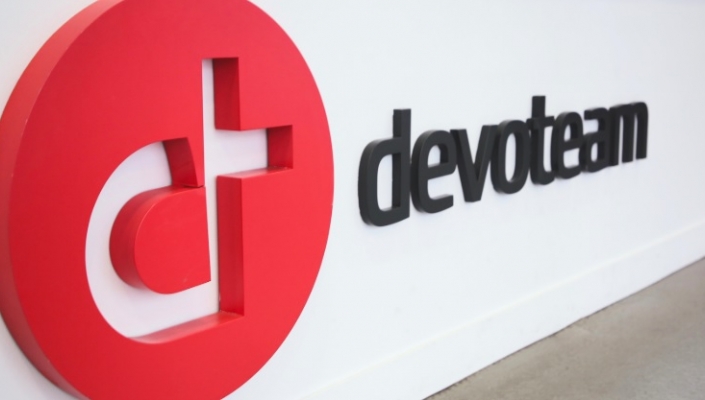 The co-founders of Euronext Paris-listed Devoteam are trying to re-take control of the pan-European IT and digital transformation services firm. Godefroy and Stanislas de Bentzmann have launched a tender offer for Devoteam's shares, through new vehicle NewCo and with the support of US private equity firm KKR as a financial partner. Devoteam achieved revenues of €761.9 millions in 2019. It employs 7,600 and is present in 18 EMEA countries.
The tender offer will be carried out at a price of €98 per share, representing a 29.5% premium over the volume weighted average share price of the last 30 trading days, and a 24.8% premium over the last closing price before the announcement of the offer.
Godefroy and Stanislas de Bentzmann, who own around 21% of the share capital, will contribute almost all of those shares in kind to NewCo on the date of completion of the tender offer, and a de minimis portion will be tendered pursuant to the offer.
Tabag, controlled by Yves de Talhouet, which owns around 5%, will also contribute almost all of those shares to NewCo through their sale.
The deal would provide Godefroy and Stanislas de Bentzmann exclusive control over NewCo. Stanislas de Bentzmann, Devoteam co-founder and co-CEO, said: "Our business requires new means and heavy investments to create engaging experiences, stay relevant and value added. While innovation is crucial it doesn't necessarily put our business ahead, but just on par. The move we are making will connect Devoteam to the challenges of tomorrow."
Co-CEO Godefroy de Bentzmann added: "We believe that our 'Tech for People' strategy and investments will create the conditions of a unique European player to resonate with today's market expectations."
KKR said: "We are excited to back Godefroy and Stanislas in their strategic vision for the company. We will bring our financial resources and deep tech expertise to support the founders' ambition to build a unique European player in the digital services market."
Devoteam's supervisory board supports the deal, providing the founders seal at least 50.01% of the share capital and 50.01% of the voting rights. The deal also needs regulatory approval in France, Germany and Austria.
If sealed and approved by the fourth quarter this year, the deal will mean Devoteam being de-listed from Euronext. The value of KKR's investment has not been disclosed.
In results guidance, Devoteam expects a "limited slowdown" at around -3% in sales for the current second half of the year. It says revenues are expected to reach €759m for the year, with a 9% EBIT margin. The H1 results will be made public by 8 September 2020, it said.