Submitted by John Garratt on September 21, 2020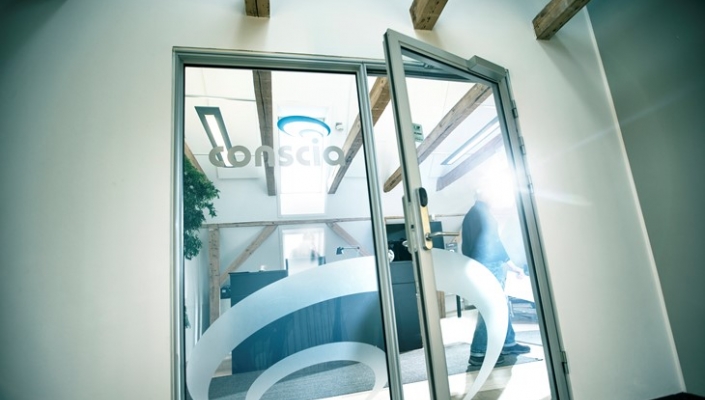 Danish IT infrastructure and security solutions firm Conscia has made four acquisitions across Sweden, the Netherlands and Denmark to expand its cloud service offerings.
Among the acquisitions is Denmark's Net IT, a consulting company and VMware partner, and cyber-security solutions firm Credocom in the same country. Net IT has offices in Vallensbæk and Odense, and by adding more specialised VMware competencies Conscia says it is strengthening its position in the core network, data centre and mobile endpoint business segments, just as the Credocom deal bolsters its security offering.
"With Net IT we can offer our customers the best data centre virtualisation solutions in the market, with high scalability, extended functionality and rock solid security," said Henrik Møll, CTO for Conscia Denmark.
A third acquisition is that of Rotterdam, Netherlands-based managed cloud service provider Damecon. With this acquisition, said Conscia, it is taking its "next step in digital transformation support". Conscia says it now offers clients an "all-in solution" for their entire ICT infrastructure, with managed services for connectivity, security, data management and cloud management, including access to public cloud providers.
"By combining Damecon's managed cloud services with our networking, cyber-security and collaboration services, we can fully support clients in their digital transformation," said Marcel Cappetti, CEO of Conscia Netherlands. "This enables us to respond even better to the growing demand for a wider range of managed services, based on the need for more efficiency and sustainability and a growing interest in pay-per-use."
The Dutch deal sees Conscia obtaining partner status for several suppliers in the data centre and cloud domain, such as NetApp Cloud Provider, VMware Cloud Provider and Microsoft Cloud Solution Provider Tier 1.
The fourth acquisition is Swedish cloud service company SECOA, a Cisco Gold Partner that delivers a range of cloud-based network and security services through a customer portal and mobile app. The company's services rely on a high degree of automation and artificial intelligence-based support, with the firm elected as Cisco Growth Partner of the Year 2020.
The acquisition will add both Swedish and international sales to Conscia's turnover. "Conscia's vast expertise, resources and market access give us completely new opportunities in and outside Sweden," said Fredrik Dahlgren, CEO of SECOA. "Cloud services are the part of the Swedish IT market that is expected to grow continuously through 2020."
SECOA provides Conscia with a fourth Swedish office, this one in Borlänge, but also staff in Sala, Västerås and Uppsala. Conscia Group has over 750 staff across Denmark, Sweden, Norway, Germany, the Netherlands and Slovenia.