Submitted by Carl Friedmann on March 31, 2022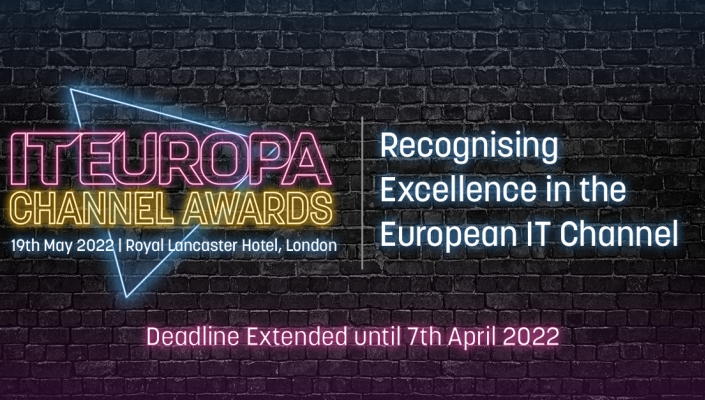 The original cut-off to receive submissions for the 13th IT Europa Channel Awards for 2021/2022 has come and is nearly gone. But to accommodate those still assembling their best efforts to clinch one of the top honours, the deadline has been extended a week to April 7.  
The IT Europa Channel Awards will once again showcase the best of European software, solutions, information and communication technologies, and are designed to recognise and reward excellence in UK and European channels, which includes categories that are open to solution providers, ISVs, VARs, systems integrators, MSPs, service providers, vendors and distributors.
The finalists and winners will be honoured at the IT Europa Channel Awards Dinner, held at the Royal Lancaster in West London on May 19, 2022.
Among the many Awards in the Solution Provider, Supplier and Developers & ISVs categories, new for this year, and to better reflect the developing climate of the industry, is the Culture & Sustainability category, focusing on companies that have shown exceptional leadership and initiatives in CRM, CSR, talent development and D&I.
Applications can be submitted by relevant functions within the organisation and also new for this year, suppliers can send in their own submissions directly.
Organisations wishing to enter the IT Europa Channel Awards or interested in sponsorship opportunities can find further information and details of the categories at: www.iteawards.com.