Submitted by John Garratt on June 20, 2018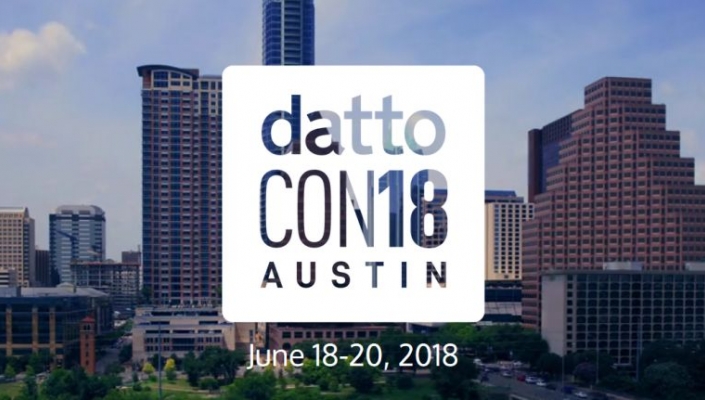 Datto has added several new product enhancements for its MSP partners. The new features include Rapid Rollback, a server restoration tool, as well as improvements to the Autotask PSA Task UI and a new Lifetime Warranty for all Datto Networking APs, Switches, and Managed Power devices.
"At Datto, we've always focused on our MSP partners, and the capabilities we revealed at DattoCon will make it easier for them to deliver reliable, scalable services to grow their businesses," said Austin McChord, Datto's CEO and Founder. "Our broad portfolio of products continues to create opportunities for MSPs to attract new customers and develop deeper relationships with existing customers, and our open ecosystem guarantees partners can choose the best tools for their needs - even if they are not ours."
Among the new features announced by McChord are comprehensive enhancements to the Business Continuity and Disaster Recovery (BCDR) platform, including:
•             Rapid Rollback restores file systems to working order after major unwanted changes have occurred, without needing to reimage the entire machine. The tool runs comparison checks between existing system files and the last backup to automatically detect and restore only the changed files in the image, freeing up significant time for the MSP.
•             Advanced Backup Verification is a series of automated checks designed to give you 100% confidence in your backups, including system integrity, volume and VSS checks, as well as, Application and Service Verification, and support for custom scripts. 
•             Autotask PSA Integration: enables MSPs to manage the Datto Continuity fleet from the Autotask PSA using templated Datto dashboards and a new Datto device ticket category.
The Autotask Professional Services Automation (PSA) user interface continues to see improvements, with most recent updates including:
•             New Task UI: Features a complete overhaul to the project management experience with new Task Categories, Timelines, Checklists, and Insights.
•             Native iOS mobile application: Allows managers to view their Dashboards and stay on top of their ever-evolving organization on the go.
The company also announced that after market surveys and partner input, the Autotask remote monitoring and management (RMM) tool, Endpoint Management, has been renamed Datto RMM. Datto RMM will see updates in the coming weeks, including:
•             Reporting: New flexibility allows customers to create accurate reports without having to start from scratch, providing MSPs and their clients clear visibility on the status of delivered services.
•             Antivirus and patch status detection: A single-source of truth for Antivirus and patch status on any managed device, saving MSPs time.
•             End-user ticketing: These improvements give users the ability to seamlessly create tickets instantly from the system tray, and have them flow directly into Autotask PSA, reducing ticket response time and increasing customer satisfaction.