Submitted by John Garratt on May 22, 2019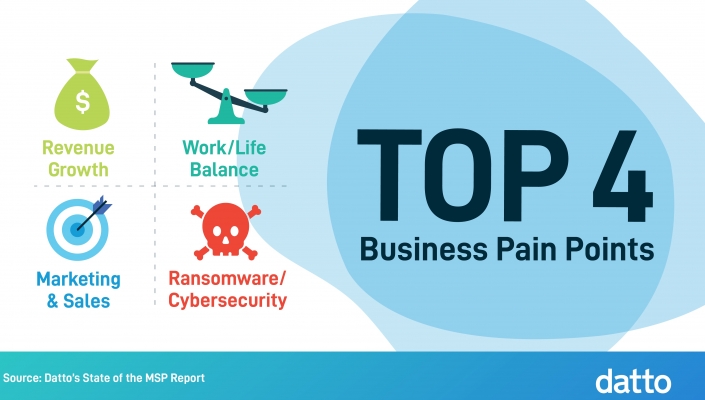 Datto's third annual State of the MSP Report show that those in the survey seem quite happy. Yes, they are worried about their work/life balance, but most say it is a great time to be in the business. The only concern is that many seem to have been around for a while – nearly half have been in business for longer than sixteen years, which is an age in the IT industry.
Based on a survey of more than 1600 MSP partners around the globe, the report covers the continued evolution of the MSP industry, as MSPs derive a larger portion of their revenue through recurring IT services, it says.
"The survey shows what we see every day -- it's a great time to be an MSP. It's a positively charged environment," said Rob Rae, vice president of business development, Datto. "Almost half of surveyed partners have been working in the industry for more than 15 years and nearly 100% of them said that right now is the best time to be in their industry. For more than a decade, Datto has been passionate about providing the right technology to MSPs, who support the backbone of the economy through their work with small businesses."
The MSPs have some issues to discuss, however. Regionally, 45% of MSPs in Europe report that it will be harder to recruit new talent this year, compared to 37% globally. And they are busy - 89% of MSPs also report making at least one client site visit per week.
The report, and other related research will be covered at the European Managed Services Summit in Amsterdam on 23 May, where Datto is a key platinum sponsor.
https://www.mshsummit.com/amsterdam/