Submitted by John Garratt on June 1, 2020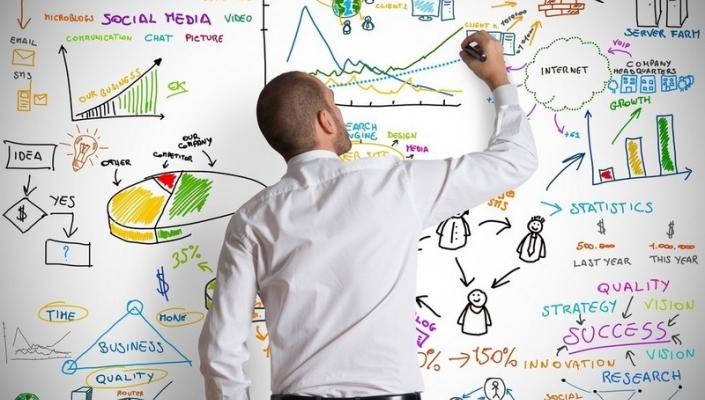 DataCore Software's latest market survey, "Storage Diversity Seen as Imperative to IT Modernisation Efforts,"  says that half of the market is looking to software-defined storage or hyperconverged infrastructure (HCI) to satisfy primary and secondary storage requirements for the future—reflecting the movement toward software-defined infrastructure.
Customers says that they want high availability, business continuity / disaster recovery, and capacity expansion without disruption. Limited flexibility was the top reported technology disappointment or false start that respondents have encountered in their storage infrastructures, the report says.
Businesses have been struggling with unprecedented data growth for years, and the problem is getting worse. Datacore itself has transitioned:  "A few years ago, our main message to the market was about Parallel i/o. However now, we have shifted our main message to be about flexibility end efficiency," it tells IT Europa.
IT Europa: How has the figure of 81% having more than one storage vendor changed over the years and how will it continue? Does is mean more than one partner supplying the storage or multiple vendors through the reseller?
Datacore: "The figure has remained relatively steady and is likely to grow as we live in a more dynamic world. It is a trend that will continue. As much as IT would like to standardize on one vendor and one storage technology, companies merge, new technologies from new vendors become available, hardware vendors go out of business, new ways of doing storage emerge. IT needs to manage a heterogeneous storage environment. The best way to do that is through a software layer that abstracts, pools, and enhances all storage with data services."
"In March, we launched a new partner campaign toolkit to talk about how IT can use Software-Defined Storage as a way to get the most value (performance, capacity utilization, availability) out of their existing investments, a message that is especially important during this crisis, and how SDS becomes a foundation for modernization once you are ready to invest again."
The company has also created tools like ROI calculators and white papers on cost savings. Locally in EMEA, it has increased focus on partner training within lockdown, with free certification schemes and individual country partner programmes designed to educate and familiarise.
As an industry there was a big misconception about cloud: the value is not in the cost, it is in the agility, it says. In the case of storage, it is simple to store on the cloud – you don't need to worry about capacity planning, datacentre space, or provisioning.
"One of the main challenges for adoption is how to make it simple and practical. This is one of the reasons why we are so excited about vFilO and our partners are too!: it virtualizes existing file and NAS systems, helps identify unused data, and automatically moves it to an object storage bucket in the cloud, after doing compression and global deduplication – while still making the file available to users in the file structure as if it was never moved."
Flexibility is another area where people have been oversold because it is a relative term, the company says. "We think about flexibility in multiple ways: architectural flexibility, vendor flexibility, design flexibility, hardware flexibility, etc. A new IT leader joins a company and wants to move from iSCSI to Fibre channel, or the business opens remote locations and you want to leverage HCI, or applications need more performance and you want to use NVMe as a tier, or the business wants to have an async DR copy in addition to local HA, or you want to integrate multiple NAS systems in three locations, a local object store, and remote S3 buckets into one global namespace – all things possible with DataCore SDS software, that's true flexibility."
IT Europa: What is limiting the growth of SDS? Customer understanding? Channel education? Integration resources?
Datacore: "For years it felt like it was too new, too different and complex from the standard way of doing business and adding new hardware. To an extent it is too good to be true: it is natural to be skeptical of a technology that promises flexibility and simplicity, and in the case of DataCore SDS, performance and availability. In this way the challenge has been education and understanding."
"Another important reason is that the storage world takes action very reactively versus strategically. With so many priorities in IT, it is difficult to justify investing time and effort into a technology that promises to make everything better. Often IT is forced to work on what is urgent, even if it is tactical: adding capacity, fixing hardware issues, replacing hardware for which maintenance is expiring, etc. So many IT departments never found the time to even look at SDS as a strategic investment. As a partner, it is easier to sell aspirin (urgent, immediate need) than a vitamin (long-term positive effects, avoiding illness in the future). The market thinks very much in terms of hardware and was not used to thinking software can help."
"But things are changing. The market numbers are clear: companies who don't invest in SDS will be left behind. Just like we saw on compute, if you are not considering virtualization for your servers, you are missing out on very foundational advantages. Software Defined Infrastructure is not the future, it is the present."