Submitted by Antony Savvas on June 9, 2023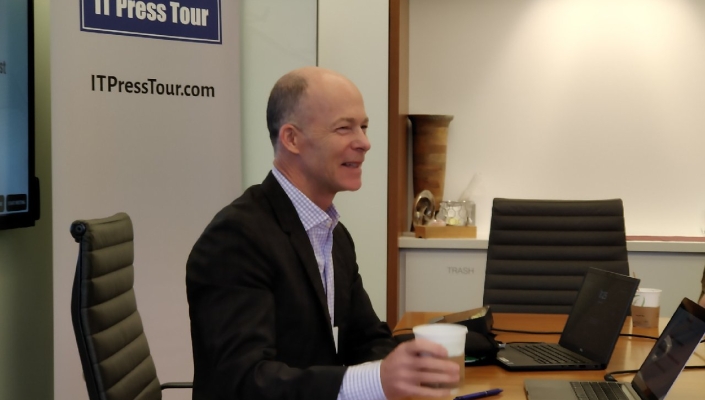 Earlier this week, IT Europa reported from the IT Press Tour of Colorado and Silicon Valley, on the channel and partner opportunities being created by the likes of Spectra Logic, Arcitecta, Nyriad, and MinIO.
Here, we include additional partner openings from other players in the data management space.
Versity
Versity is a software-defined storage company with a strong alliance with Dell Technologies, and its systems are commonly sold through the Dell channel, although it's a non-exclusive agreement and its software is sold with hardware from other suppliers too.
Bruce Gilpin (pictured), CEO of the firm, said: "We manage very large data collections where the cost per GB (Gigabyte) is critical, and we start from 10PB (petabytes) and work up from there, we are talking US Department of Defense and US National Library, for instance."
The company became a Dell OEM partner in 2021, and it now has a total of 2 exabytes of customer data under its management. There is a 50/50 split between US and rest of the world business.
Gilpin said cloud costs were increasingly a factor for customers. "Customers are realising the economies of the cloud - cloud use is often not cheap - and more data is now being stored on-premise first, or it's coming back from the cloud. 'Cloud first' is no longer an option for many."
The company now has a new alliance with cloud data management vendor Rubrik to store Amazon S3 Glacier data ("cold" data that isn't used day-to-day) on-premise. Versity provides the interface to Rubrik to allow it to store customer data on on-premise tape, instead of paying Amazon to store it in the cloud.
Spectra Logic allows customers to do the same thing with its Black Pearl product sold by its partners, but Versity offers its solution through Dell's partners.
With the cost of cloud use going up rapidly, expect other players to enter this market.
More from the IT Press Tour to follow...