Submitted by John Garratt on February 26, 2019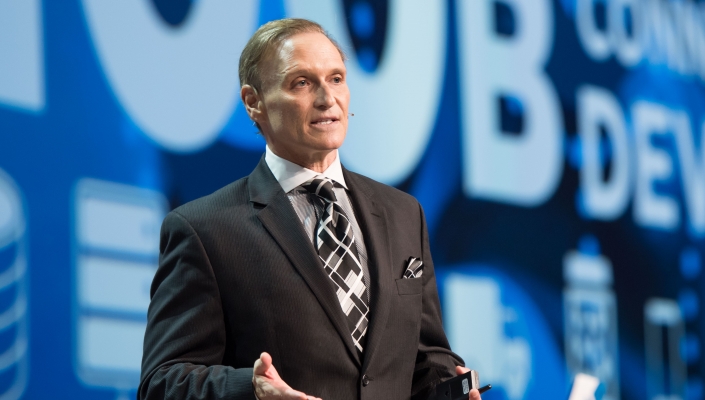 In a dramatic change of direction, ConnectWise has sold itself to Thoma Bravo a leading private equity investment firm for an amount thought to be around $1.5bn. With new investment, the company will reinvent itself as a cybersecurity company, reducing staff in areas no longer required and with new management.
The transaction is expected to close on Feb. 28.  After the transaction is completed, ConnectWise founder and CEO Arnie Bellini will transition into an advisory role, and current president and COO, Jason Magee, will become CEO of the company. Terms of the transaction were not disclosed. Local sources say that around 70 ConnectWise staff will receive around $1m each. 
ConnectWise has built up a formidable business supplying MSPs with tools to manage their operations and has been steadily growing organically, without debts. IPO was one of the options considered but rejected in favour of a private buyout. It now has a five year plan to create a SaaS-based cybersecurity powerhouse. Every managed-services provider has to offer security, and it sees this as a major new focus.
The reason for the change is "the opportunity we see", Arnie Bellini (pictured) tells IT Europa. "All technology is now being delivered as a service with managed services as just the tip of the iceberg. ConnectWise is the "as-a-service" platform, but we can no longer do it organically. The opportunities now are amazing to do so much more, and we need to accelerate. The cybersecurity industry is so fractured, complicated and expensive; we will be disrupting it."
"Last year we did a major investment and made four acquisitions, we see the opportunity to do the same; solutions are maturing with the industry. There are lots of great solutions in our ecosystem that we would like to see connected to the platform. How do we bring all the solutions to one pane of glass."
Jason Magee, who has been with ConnectWise since 2011, was named COO in 2016. During his tenure as COO, ConnectWise grew at a 21% cumulative annual growth rate with more than 81% growth in EBITDA.
Partners can expect innovative cybersecurity solutions, advanced education, go to market tools for the as a service world and a connected ecosystem to drive greater productivity and simplicity. ConnectWise will enable partners to offer cybersecurity through a major education programme to get them to offer the services. It acquired Sienna Group last year which brought it a raft of cybersecurity skills and expertise.  This has already meant new tools – the new cybersecurity vulnerability scanner will be rolled out shortly.
"Our first mission is to get these cybersecurity solutions out into the market on April 1. Job one is educating the channel, however, to get them to assess the cybersecurity health of their customers," he says, "Identifying the threats in real time is the issue. We will be making additional investments to expand the platform. We think cybersecurity is the next gold-mine in the industry and we want to get our partners on top of that."
"Five years ago, we began exploring all of the financial options to accelerate the ConnectWise mission and our partners' success. Thoma Bravo was the clear and obvious choice over an Initial Public Offering (IPO) and seven other private equity firms," Arnie Bellini said.
"We are focused now on early adopters, with our security peer group in our current set of partners; we are learning a lot from them and using that in our cybersecurity centre of excellence. We are going to be moving along the adoption curve and perfecting the services."
He expects many other partners to adopt it later this because of the way it will be simplified, packaged and priced – and most importantly because of the education in how to sell it. It aims to ride the adoption curve. "We did it with managed services and educating people on how to adjust their businesses, we know we can do the same in cybersecurity. We will do it much faster this time."
Jason Magee: "The investment brings more than growth. In Europe, investment continues." The UK office is about to expand again; investments continue in Germany and Benelux. GDPR was a smart move but has not gone far enough. The ecosystem will be expanded – with more global partners and working with more vendors.
"At the end of the five year plan, we believe we will be *the* As-a-Service platform, with three or four times the number of partners we have today," he says. "We will be instrumental in bringing all that the partners need together in one pane of glass. We will bring five key cybersecurity services together – all the partners need."
This is the first realignment of the business which is nearly forty years old. It will mean the loss of over 100 jobs, and with 70 added in the new direction, with the plan calling for 300 additional staff in the five year plan.