Submitted by John Garratt on March 12, 2019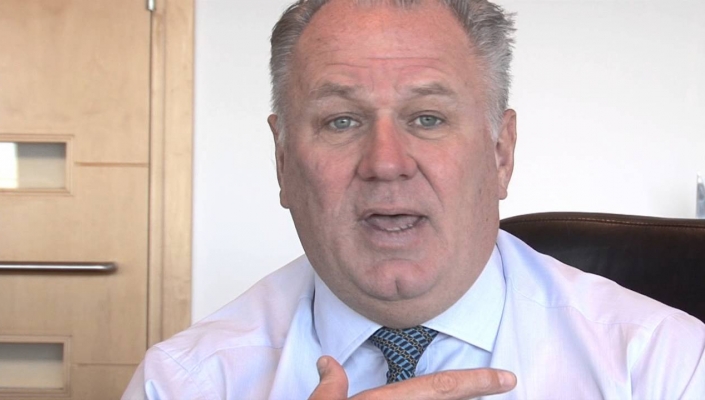 Computacenter has broken the annual £4bn revenue mark for the first time with its full year results ending 31 December 2018. Sales were up 14.7% to £4.35bn, although services revenue was pretty stagnant.
The adjusted pre-tax profit was up 11.3% to £118m, primarily taking account of the US FusionStorm acquisition in September 2018. Services revenue reached £1.175bn, a 1.5% rise, although lower margin supply chain sales leaped 20.5% to £3.177bn.
FusionStorm contributed £3m of adjusted operating profit to the group in the last three months of 2018. The Germany operation delivered "another record performance", said the firm, with revenue growth of 8.3% leading to a 14.5% increase in adjusted operating profits.The German business opened a new Integration Center to address growth in technology sourcing.
The UK saw sales growth of 9.7%, leading to an increase in adjusted operating profits of 12%. Adjusted operating profits in France rose 27% on a constant currency basis due to "strong technology sourcing margins". But in France, revenues were down 4.1% due to the loss of a "low margin" managed services contract, said Computacenter.
Mike Norris (pictured), chief executive of Computacenter plc, said: "2018 was a record year in revenue, adjusted operating profits and adjusted diluted earnings per share for the group. We have also laid foundations for further growth in the years ahead."
He said: "We have invested in the physical infrastructure that enables our technology sourcing, increased our services capability and expanded our geographical footprint through acquisitions.
"While the technology sourcing success of last year creates a difficult comparison in 2019, particularly in the first half, lower services margins in 2018 give us a significant opportunity to improve. We also expect a profit contribution from our acquired business in the US."
The company recently announced that it had appointed Peter Ryan as its non-executive chairman. Ryan will, subject to shareholder approval, become chairman at the conclusion of the company's annual general meeting on 16 May 2019. He will replace Greg Lock, who is retiring.