Submitted by Antony Savvas on July 14, 2021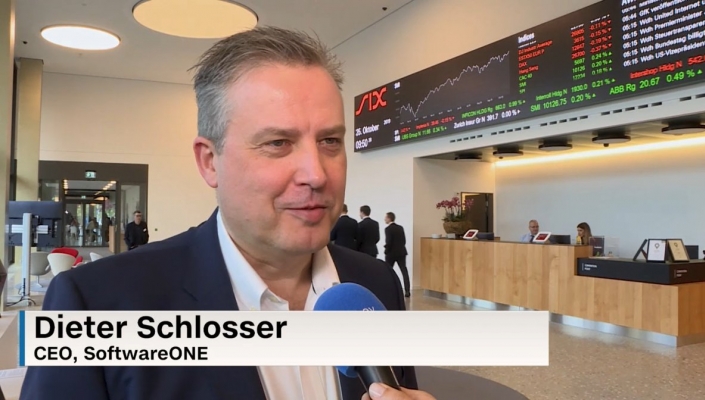 Cloud data management vendor Commvault has appointed international cloud services provider SoftwareONE as its first Metallic MSP global design partner.
Switzerland-headquartered SoftwareONE will deliver Commvault Metallic-based SaaS data protection solutions through its "BackupSimple powered by Metallic" offering.
BackupSimple is SoftwareONE's cloud-based managed service offering to deliver critical data backup and recovery capabilities for companies of all sizes. It protects and manages data from SaaS applications to endpoints and hybrid cloud workloads.
Sanjay Mirchandani, CEO of Commvault, said: "Coupling SoftwareONE's world-class managed services and customer focus with the flexibility and scalability of Metallic's breadth of offerings will accelerate the creation of streamlined customer on-boarding, management and operational processes, as we build the industry's leading managed service programme."
Dieter Schlosser (pictured), CEO of SoftwareONE, said: "We're Metallic's first MSP design partner, enhancing our managed services portfolio to help protect, manage and optimise our customers' infrastructure and critical data in the cloud."
This March, SoftwareONE sealed a strategic agreement with Microsoft to help accelerate growth for its application services and for its SAP specialism on the Microsoft Azure cloud globally. SoftwareONE is expanding its app services and SAP offering on Azure by hiring and training up to 5,000 additional specialists by the end of 2023.
SoftwareONE has acquired four services firms in Europe and the US this year.