Submitted by John Garratt on October 26, 2020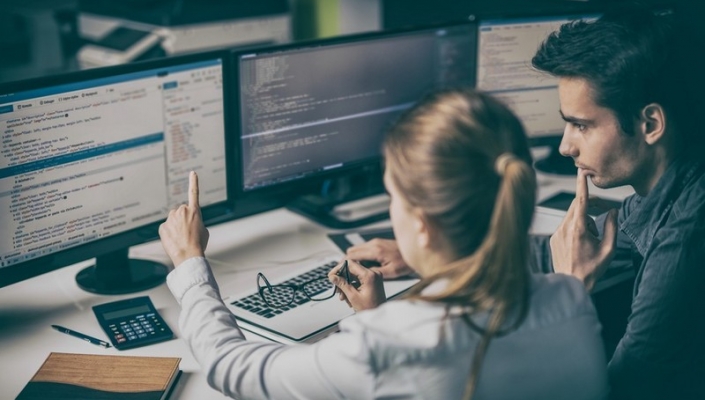 Global IT solutions firm Coforge has reported strong second-quarter results in FY'21, with a consolidated revenue of Rs 11,537m, representing an increase of 11.1% over the same quarter in the previous year. Coforge, which provides software across the financial services and travel industries, reported the insurance vertical expanding by 13.6% quarter-on-quarter, which helped contribute to the company's total revenue for the quarter. 
The financial services business grew 8.5% sequentially, contributing to 17% of the total revenue, whereas their travel vertical business recorded a 6.0% quarter-on-quarter growth and now contribute 19% of the total Q2 revenue. Other areas of the business collectively grew 6.7% quarter-on-quarter, which Coforge says now represents 30% of their total revenue.  
The company achieved sequential consolidated revenue growth of 9.1% over the previous quarter in terms of rupees, 8.1% in constant currency terms, and 10.7% in terms of dollars. The India-based IT solutions company reported that EBITDA for the quarter under review increased 14.4% year-on-year and was up 20.2% quarter-on-quarter to Rs 2,172m, translating into an EBITDA margin of 18.8% for the quarter.  
Among other locations, the company said the Americas grew by 11.9% sequentially, contributing 14% to the revenue mix, followed by EMEA with 7.3%, which contributed 36% to the revenue mix. And lastly, the Rest of the World grew by 5.6%, contributing to 16% to the revenue mix. 
Coforge said that order intake during the quarter was also very strong, with the company securing two large deals. The firm secured $201m during the quarter under review, which is higher on both quarter-on-quarter and year-on-year basis. In addition to adding 12 new clients during the quarter, the order book executable over the next 12 months increased to $489m, representing a growth of 21% year-on-year.
The firm added that attrition had increased to 10.5%, while the total number of employees at the company had ticked up to 11,162 at the end of the quarter, an increase of 564 people quarter-on-quarter. They said the total number of staff employed at the company is slightly higher compared to the end of Q4FY'20 when the coronavirus pandemic began. 
"The 8.1 percent sequential growth in constant currency terms came on the back of growth across all verticals, all geos and all account-sized based cuts for the firm. The sharp sequential increase in EBITDA, in order intake and in order executable is a testament to the tenacity of and the consistent execution delivered by Team Coforge despite the pandemic induced headwinds, says Sudhir Singh, Chief Executive Officer at Coforge Ltd. "As organisations pivot towards data, cloud and AI led transformation the space for innovative and agile service providers in the broader tech services sandbox continues to expand."