Submitted by John Garratt on July 18, 2019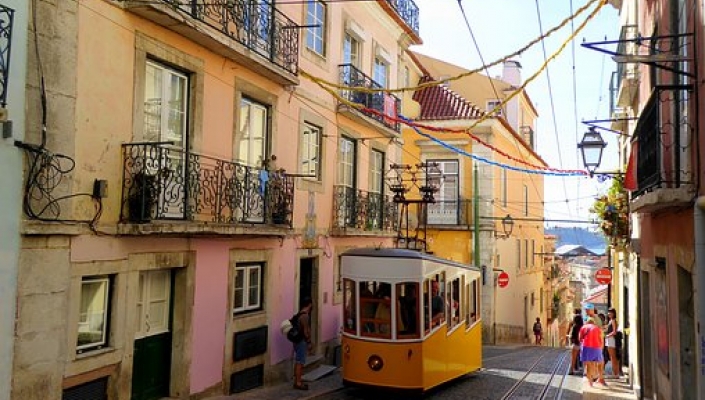 Web optimisation network services firm Cloudflare has opened a new office in Lisbon, Portugal to deepen the US company's European support. Lisbon joins the European headquarters in London, as well as the Munich, Germany office that opened last year. The initial functions prioritised for Lisbon include engineering, security, product strategy, technology research and customer support.
Cloudflare recently suffered from two major network outages which knocked out major websites around the world. One was caused by a Verizon web traffic re-routing problem outside Cloudflare's control, and the other one was caused by a Cloudflare data security network misconfiguration.
"As Cloudflare considered locations for its third European office, Lisbon, a well-connected international hub brimming with strong local engineering talent, seemed like a clear choice," said Matthew Prince, co-founder and CEO of Cloudflare. "Opening an office there offers us the invaluable opportunity to access a new pool of technical talent that will allow us to bring better products to market."
Cloudflare's network currently spans 71 cities in the EMEA region, compared to 59 cities in the region at the end of 2018. Cloudflare announced its network expansion into Lisbon in 2016. The firm has a data centre presence in over 180 cities globally.
From the end of the first quarter of 2018 to the end of the second quarter of 2019, Cloudflare says it grew its EMEA team by 87%. It has more than 230 employees in EMEA. Cloudflare CTO John Graham-Cumming will be relocating to Lisbon to build and lead the new office.
Graham-Cumming said: "Lisbon has the potential to be the next great European technology ecosystem and I'm looking forward to this next chapter for Cloudflare. Part of our strength comes from offering a variety of locations to which we can attract people from diverse backgrounds who are excited about working at Cloudflare."
The San Francisco company also has offices in San Jose, Austin, Champaign in Illinois, New York, Washington DC, London, Munich, Singapore, Sydney and Beijing.