Submitted by John Garratt on October 20, 2020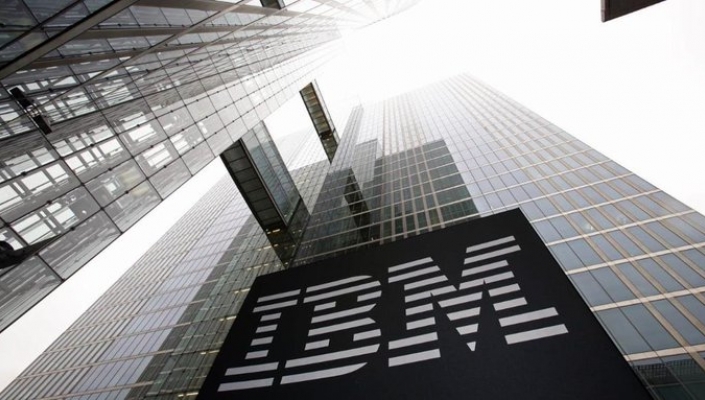 Analysts are saying it might be a couple more years for the new IBM business models to prove their arrival as it reports another rise in cloud revenue for its third quarter and an increase in gross margins overall for the group, as it moves to separate its infrastructure business to reflect future business trends. Revenue fell and  the share price followed. 
"The strong performance of our cloud business, led by Red Hat, underscores the growing client adoption of our open hybrid cloud platform," said Arvind Krishna, IBM chief executive officer. "Separating the managed infrastructure services business creates a market-leading stand-alone company and further sharpens our focus on IBM's open hybrid cloud platform and AI capabilities. This will accelerate our growth strategy and better position IBM to seize the $1 trillion hybrid cloud opportunity."
Overall group revenue for the quarter was $17.6bn – down 2.6% on the same time last year - but Cloud & Cognitive Software revenue was up 7 percent. Total cloud revenue was $6bn, up 19%.
Red Hat revenue was up 17%. The GAAP gross profit margin was 48%, up 180 basis points. "In the third quarter we continued to deliver strong gross profit margin expansion, generated solid free cash flow and maintained a sound capital structure with ample liquidity," said James Kavanaugh, IBM senior vice president and chief financial officer. "We have the necessary financial flexibility to increase our investments in hybrid cloud and AI technology innovation and skills."
Global Business Services (includes consulting, application management and global process services) revenue was $4bn, down 5%. Global Technology Services (including infrastructure and cloud services and technology support services) revenue was $6.5bn, down 4 percent. Cloud revenue in this segment was up 9%. Systems revenue (systems hardware and operating systems software) was $1.3bn, which represented a 15% decline.
Consolidated net income was $4.2bn, down 27% annually. The GAAP net income for continuing operations was $1.7bn – up 2%.