Submitted by John Garratt on July 9, 2020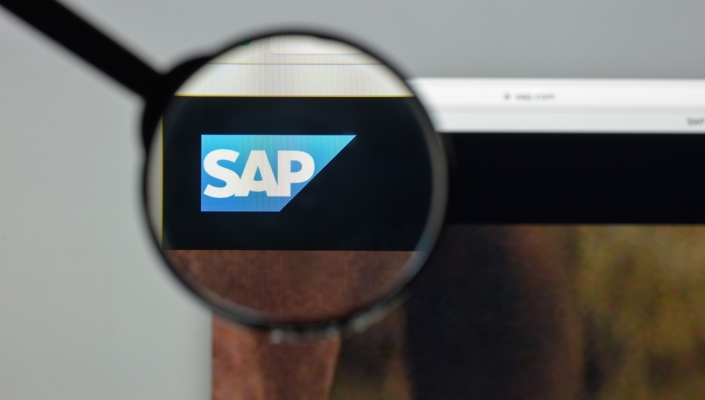 SAP's shares rose after preliminary Q2 results show cloud revenue of €2.04bn, up 18% Y/Y in constant currency but below the €2.07B consensus estimate. Cloud software revenue was up 3% Y/Y to €5.71bn..
The company expects €6.74bn in revenue (+1%) and an operating profit of €1.96bn.
Christian Klein, CEO\; "I am extremely proud that our teams successfully navigated the very challenging environment to deliver a better than anticipated quarter. It's clear, customers are turning to SAP's Intelligent Enterprise to drive resilience, profitability and sustainability. Our portfolio is key to drive the kind of business transformation our customers want as our applications run the world's most mission critical business processes. As a result, our customers can emerge even stronger from the crisis. In line with our strategy we continue to invest in our growth drivers such as Industry Cloud."
Business activity gradually improved over the course of the second quarter following the global emergence of the COVID-19 crisis primarily in the last month of the first quarter. Software licenses revenue, while still below normal levels, recovered more than expected. In particular, the APJ region had a strong recovery in software licenses revenue. Cloud revenue in the second quarter was impacted by lower pay-as-you-go transactional revenue as a result of the COVID-19 crisis. Current cloud backlog remained strong with continued high demand for digital supply chain, e-commerce, cloud platform and Qualtrics solutions.
SAP continues to operate effectively with a largely virtual sales and remote implementation strategy. To protect profitability, SAP responded quickly to the COVID-19 crisis by slowing hiring and reducing discretionary spend in addition to natural savings e.g. from lower travel, facility related costs and virtualized events. In combination with the strong topline performance these prompt actions drove higher operating profit and margin despite the challenging macro environment.
SAP has maintained its full year guidance, seeing €27.8-28.5bn in overall revenue, €8.3-8.7bn in cloud revenue and €23.4-24bn in cloud and software revenue. 
SAP will report earnings on July 27.