Submitted by John Garratt on May 14, 2018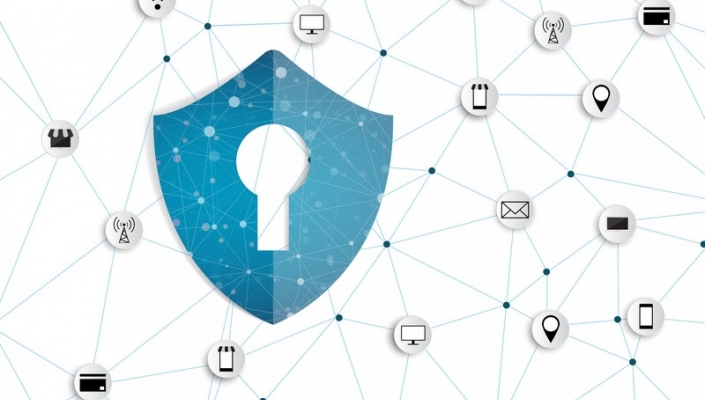 Security is becoming more complex, more vendors are coming in with specialist point solutions, and the average portfolio in the channel has grown significantly in the last year or so.  Which is why Check Point has positioned its Infinity Total Protection security-as-a-service solution as a main focus for the company. It claims lower operating costs for users, while increasing partner margins compared to selling individual network hardware, network software, endpoint, cloud and mobile components separately. 
Infinity offers a "complete architecture available as a service" and includes all of CheckPoint's security components (gateways, threat prevention, data protection, web security and more), across all enterprise networks, in the cloud and on mobile devices, it says. 
Doesn't it mean a longer and more complex sales cycle? Check Point's Nick Lowe, regional director, Northern Europe says not. "The biggest message at end-user level is that there is a myriad of technologies being used in isolated instances; it is not clear how they fit together architecturally."
"What I hear when we talk to senior operational management is that they recognise the issues. We can provide a single architecture that allows users to move towards a single pane management. It is not a lock-in – it is a technology framework and a commercial framework as well. The conversation changes quickly to 'how do I do this? I like where this I going' – it reduces the management environment and provides a more secure system. This is where the resellers are picking up on it. It allows the partner to move to a different conversation where they can be a transformation agent."
"As you come out of the very large companies who can afford to buy what they need, quickly we find we are talking to customers who say they can't keep pace with the technologies or find the resources. There is a lot of pricing pressure in the marketeven though budgets are being pushed up and up. At some point we have to consider how we can architect how to be more secure with less resources and in a way that can be afforded."
Resellers and distributors can easily have a portfolio of security products numbering in their teens, and the problem is that none of these technologies communicate with each other, he says, and each has its own management system. "We have this incredibly complex end-user environment being created."
Selling this does mean engaging at a higher level in the company. "It is an industry thing - upscaling and we are finding that the partner recognises that there is development they might need to do, but the thing with security is that, at the end-user level, once the acknowledgement is there that they want to talk about the journey, senior management gets involved and the specialists – the people who can have a security conversation, can drive this along rapidly."
"Sales cycles longer? It is interesting – I thought it would be longer – the Infinity deals we have done have been shorter than the average sales term previously. We get a 'Yes, I want to do it,' and then the partner is examined more closely."
He admits that the deals so far have been through security specialists and boutique resellers. "To date sales have been within the traditional partner base; but there is an interesting dynamic we are having with a different type of partner, or different area of the partner. Typically, they have got involved in an AWS transformational project where we know the objection in public cloud is security and so we have a different type of conversation, which is proactive." Office 365 is also driving part of the transformation with a couple of two large resellers with Infinity based on that sort of dialogue, he says
The partner does not need to show the entire project migration but needs to show that they are not locking the customer into a bad decision, so the sequential approach works. Customers are looking for a migration and sequence approach, he says.
"A typical Infinity project for us comes in a 3-5 year timescale, which means the partner provides a project and skills plan on how to migrate from a traditional environment to a virtualised image and then to a cloud environment with containers. The experience is that the margins go up dramatically as the projects are bigger." 
"Typically, the distributors like the higher attach rates and even though they have existing portfolios, they see the impact. We have created an environment that encourages them and they can accelerate with Infinity and with services. It is a win-win."
"This is going mainstream and moving very quickly because it means all the security can be taken care of for a few hundred dollars a year. Customers realise it can be done more cheaply and with fewer resources," he concludes.