Submitted by Islam Soliman on March 9, 2023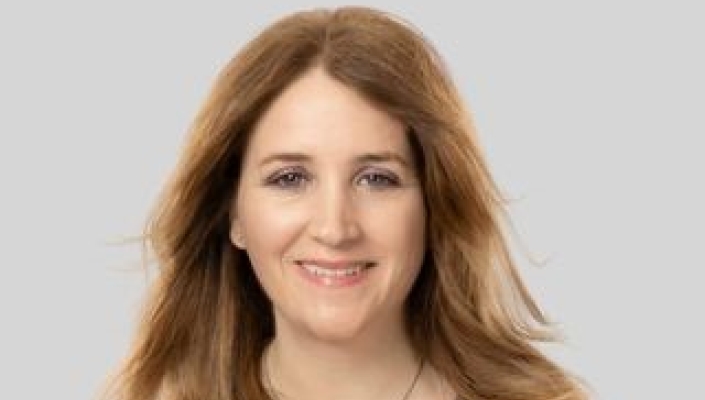 For International Women's Day, Sami Jenkins (pictured), COO & Co-Founder of ThreatLocker, discusses what it's like being a women in tech and how females can break into the industry
In 2022, the number of computing jobs held by women was only 24%, and women left the IT industry at a 45% higher rate than men. There has always been a gap in the industry when it comes to gender and other minorities that could be discouraging for future talent.
International Women's Day is so important because it helps to raise crucial awareness of how companies should make significant efforts to instill equity and equality across tech organizations from top to bottom.
Creating a company culture where people can be themselves encourages multiple perspectives and unique propositions. I believe this is key to innovation and is imperative to overall success - ensuring there are equal opportunities for everyone across the board.
Getting your start in IT without a degree
The tech industry is unique as some of the most brilliant minds have not followed the traditional path of attending school and getting an IT degree.
My advice for females without an IT degree who are hoping to break into tech is to focus on hard and soft skills such as being a problem-solver, working in a team, and logging and updating data. Look for opportunities in a junior IT position where you can learn in a more hands-on way than you can in a book or studying.
Also, focus on achieving different certifications applicable to the kind of positions you want and start connecting with other professionals and building that network.
Challenges faced when entering a male-dominated industry
There are barriers to Women honing their skills in IT fields, but alongside barriers, there are many advantages for women entering the IT field.
First, computer users are equally men and women, so IT professionals need to cater to and protect both men and women. Having the perspective of a woman, as with all diversity, allows you to view products from a unique angle. In addition, many larger tech companies are actively trying to increase their female staff count, which gives women more opportunities to get jobs. 
Companies are approaching recruitment differently now. My role at ThreatLocker allows me to have a hand in selecting every staff member - where we take time to listen and identify people who are ambitious and excited to progress technology and their careers therein. But to also identify skill sets both personal and professional that make them better suited for certain roles.
We've got approximately 250 people with us at ThreatLocker today - and everyone within that workforce has the full backing of a multi-gendered leadership team who are permanently on hand to provide support, not just at this time of year, but every single day. 
Succeeding in your business environment
The best advice I can give is to never stop learning: With knowledge comes power.
Set personal goals, know your worth, and take risks until you have enough influence to promote a culture that works for you and others like you.
Being proactive and seizing opportunity is key. The concept of ThreatLocker started through a need for proactive cybersecurity measures at my children's local school.
I am still actively involved in helping this school with cybersecurity because I have the skill set to put fewer users at risk from these attacks, and it's important to me.
If you can find a cause you're passionate about - grab the chance to help and learn whilst you go. You will accumulate new skills as you go and apply these in various ways to offer the kind of support that is required.
An eagerness to learn is one of the most valuable skills anyone can possess. It really can make all the difference.
About Sami Jenkins
Sami Jenkins is the COO and Co-Founder of ThreatLocker, a global cybersecurity firm providing Zero Trust endpoint security.
About ThreatLocker®
ThreatLocker® is a leader in endpoint security technologies, providing enterprise-level cybersecurity tools to improve the security of servers and endpoints. ThreatLocker's combined Application Allowlisting, Ringfencing™, Storage Control, Elevation Control, and Endpoint Network Access Control (NAC) solutions are leading the cybersecurity market toward a more secure approach of blocking the exploits of unknown application vulnerabilities.
ThreatLocker recently opened their EMEA headquarters in Dublin, creating 120 new jobs in the sector, and marking their first major step towards European expansion as the EU prepares to introduce new legislation 'The Digital Operational Resilience Act (DORA)'.
To learn more about ThreatLocker® visit: www.threatlocker.com.