Last updated:
September 30, 2019
3 minutes read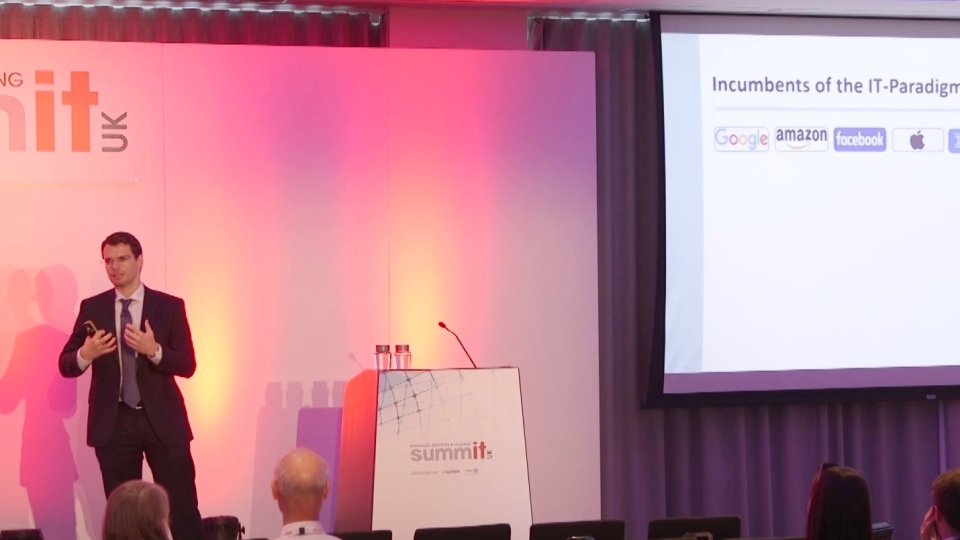 Blockchain is an important part of the future for many industries, not just banking, Igor Pejic from BNP Paribas AT and author of Blockchain Babel told the London Managed Services Summit on September 18. When you are offering new business models, only then can you enter a new digital paradigm, he said. Blockchain can be used to bring industries such a banking which still have a paper-based logic, into the digital age. And this is what many of them are looking to do.  But they face a big challenge.
"Many bank CEOs want to be tech companies with a banking license, but what they don't understand is that it is not enough to have a fancy app - you have to change your peoples' mindset and of course, your legacy systems from the 1960s," he said It sometimes involves a change of business model.
"What they also don't understand is that they are not moving into a vacuum, but facing powerful competitors. Tech will be very important in this world and it will be the data giants who challenge the banks."
Amazon has built the world's largest platform for end-to end blockchain. Google is the second largest investor into blockchain of any industry. Facebook's Libra announcement has sent shockwaves across the world among regulators and governments as well as banks.
"IBM has been working for years on blockchain; the difference is that they are living in symbiosis with the banks. What Facebook and Google, AWS are trying to do is capture the customer interface and redefining industry boundaries."
Banking has been shielded for centuries by the licensing scheme, Now Facebook is evading the license, but promoting an association, headquartered in Switzerland. This means that blockchain is very much a tech topic and more of an opportunity for technology companies as it enables them to go into other big industries. The area for MSPs is growing but it is even more important for them to understand the customer buying behaviour in order to provide the services required, he concluded.  
"There is a big space for managed services providers. There is a misconception that blockchains alleviate the need to IT infrastructures, but this is not the case; there will be a need for security and still a need for managed services and databases."