Submitted by John Garratt on October 16, 2019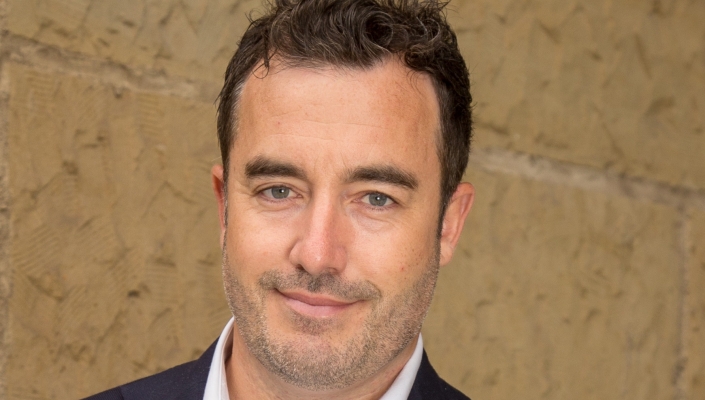 What stops your customers' businesses? As well as a power cut or something failing, there are instances of human error as well as malevolent intent. It might be something IT providers need to consider when engaging in customer discussions.
"IT availability has become one of the business world's most valuable commodities, but also the most difficult to maintain. Organisations today are increasingly dependent on the availability of their IT infrastructure," said Gadi Oren, Vice President of Technology Evangelism of LogicMonitor. The cost of even an hour of downtime can be staggeringly high, depending on the organisation.
LogicMonitor,  which makes SaaS-based performance monitoring platform for enterprise IT and service providers, has a new study of 300 IT decision makers, including 100 based in the UK. Its 2019 IT Outage Impact Study examines the impact infrastructure and software brownouts and outages have on organisations, and if such events are preventable. Survey respondents in the UK reported that 53% of outages and 53% of brownouts are avoidable, for example.
80% of global survey respondents report that the performance and availability of their IT infrastructure tops their list of concerns. In fact, availability was considered more important than security and cost-effectiveness, which ranked third and fourth respectively.
The typical global organisation surveyed experienced five outages and five brownouts within the past three years. In the UK, 30% of companies surveyed suffered through 10 or more outages within the past three years, and 37% suffered through 10 or more brownouts. Although unified monitoring technologies exist to help mitigate these issues, IT leaders are surprisingly pessimistic about their ability to avoid outages and brownouts.
The top two missed opportunities to avoid downtime globally are:
Failing to notice when usage is trending towards a danger level. For example, this might be more traffic than the network can efficiently handle, or it might be a primary storage share running out of space.
Failing to notice that critical hardware (or software) performance is trending steadily downward.
IT Europa talked to Mark Banfield (pictured), now the chief revenue officer at LogicMonitor (he was previously at Autotask and Datto). 
"From working with our IT decision maker and practitioner customers I know first-hand that IT professionals today are doing far more than just keeping the lights on, managing complex IT stacks while simultaneously finding better ways of working among increased business demands. The incorporation of agile methodologies and DevOps practices help, and the adoption of AI and machine learning capabilities like AIOps will further mitigate the risks associated with IT complexity and help teams adapt more quickly." he says.
"However, some management teams may not realize how essential unified monitoring is when it comes to enabling IT to unlock its full potential. Monitoring empowers IT teams to focus less on optimization and firefighting, and more on innovation and solving business challenges.
ITE: Why is the pattern of failure different between especially the US and UK, with human error that much lower in the UK?
"We can't speak to all companies in the UK and US when it comes to rates of human error. Within the context of LogicMonitor's 2019 IT Outage Impact Study results, human error crops up as a factor for outages in all of the regions surveyed and likely is dependent upon many variables including the size of the organization, the size of its IT department, current technology stack used and experience of practitioners. The important takeaway is that human error is often a significant contributing factor to downtime and is mostly preventable. This is where AIOps and intelligent monitoring capabilities can have a substantial impact in preventing and mitigating outages, especially as organizations scale without investing in additional headcount within IT."
ITE: What effect does experiencing downtime have on senior management's intentions towards IT; do they blame individuals or do they increase investment?
"While it's hard to say what every executive will do in the face of downtime, it's safe to say that high profile outages impact the business in a negative way. Downtime is becoming increasingly more common and more expensive, and it's essential for executives to work with their IT teams to understand the root cause of downtime and properly address it moving forward. Unfortunately, downtime may result in some members losing their jobs. According to LogicMonitor's recent study, 35% of UK IT leaders believe they will experience a brownout or outage so severe that someone loses his or her job as a result.
"A common discovery is a need for a modernized hybrid monitoring solution, given the fact that more and more workloads are moving to the cloud. Comprehensive monitoring also helps anticipate problems before they impact the business. An intelligent monitoring solution will let you know when something is approaching a threshold and enables you to act before a full-scale outage occurs. Comprehensive monitoring helps IT teams anticipate and mitigate preventable outages, as well as improving time to recovery.
ITE: Is security as an issue diverting IT investment away from other important tasks such as monitoring?
"Security is extremely important due to the number and severity of recent data breaches and regulations like GDPR. However, according to LogicMonitor's study data, performance and availability were top priorities for UK IT leaders surveyed, outranking both security and cost concerns. I expect organizations to invest more in both monitoring and security as IT environments become increasingly more complex amid digital transformation." 
LogicMonitor's 2019 IT Outage Impact Study includes insights into how downtime is impacting IT decision makers and their organisations. To download the 12-page report, visit here