Submitted by Islam Soliman on August 16, 2022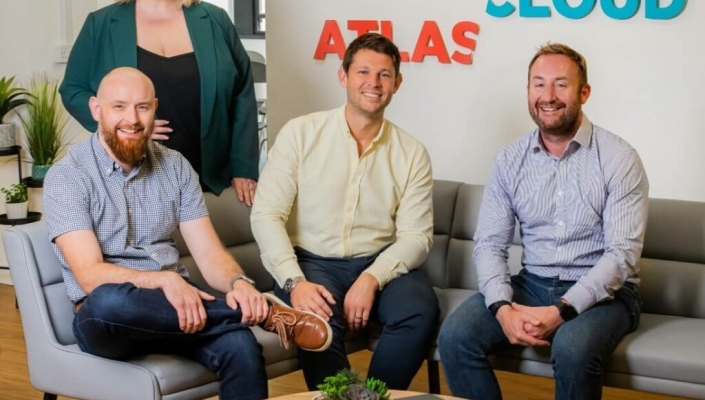 Newcastle-based MSP Atlas Cloud has moved into a new HQ designed for today's hybrid working era.
The hybrid-style co-working space is situated in the heart of the city at Maybrook House on Grainger Street, operated by Floe.
Pete Watson (pictured far-right), CEO, Atlas Cloud, said: "Since our research into hybrid working, we've really adapted the business to the hybrid model. The office move is in fact the last piece of the puzzle. We now have colleagues based all over the country, something we never had before the pandemic."
In addition to the new HQ, Atlas Cloud has also added four new roles to its team within the last month. Zach Bagnall joins as a Technical Team Leader, Sajid Asghar joins as a Network & Security Engineer while Chris Laidler and Dean Peacock join the team as Cloud Analysts.
The firm also unveiled its new tagline – 'research-led IT services' – reflecting its approach to understanding its customer user base.
Watson added: "The cyber security business now offers Government-backed Cyber Essentials accreditations and the managed services business has a new XLA service.