Submitted by John Garratt on May 15, 2019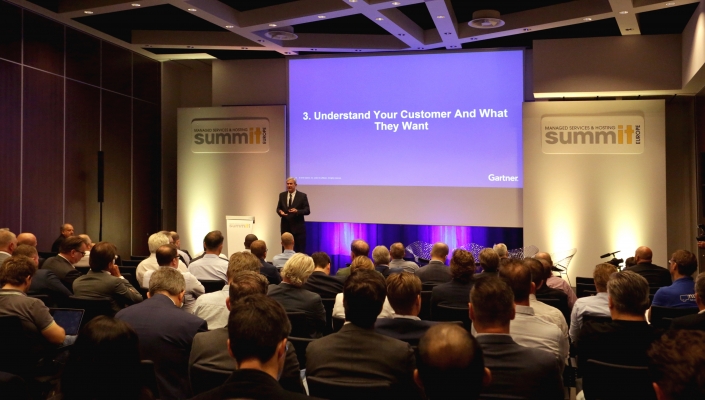 The European Managed Services Summit in Amsterdam next Thursday (May23) will offer a focus point for the rapidly changing MSP channel. New research is expected which will show how, while growing, the managed services industry has had to find a way to specialise in its offerings. The pattern across Europe is one of consolidation, even as new entrants take up the slack. It remains an industry where it is easy to start and scale because of the recurring revenue basis for costs and sales by the channel. 
And a revelation to some may be that it is not facing intense internal competition. MSPs are having less trouble in offering their special services to customers - perhaps those that offer a vanilla product or try to compete with global hosting providers face problems, but the main issue is scaling up and finding the resources to do so, for many MSPs
The Gartner position on customer change will start the proceedings, with an outline keynote on what is happening among clients and how that has changed since the last European Summit in 2018. Another expert speaker, Igor Pejic from ABN Amro, whose presentation at the London Summit went down so well, is again talking about blockchain and the implication for managed services in all industries. Attendees get a free copy of his book "Blockchain Babel" which has been recognised for its authority and ideas. 
Another popular repeat presentation will be an update on what the M&A business thinks about managed services from Jonathan Simnett, director of technology at M&A experts Hampleton. His ideas show MSPs in which direction to take their business to maximise its value. 
All this, plus the technology updates, discussions and valuable networking at the Summit, to be held on Thursday May 23 at the Novotel, Amsterdam. Register here