Submitted by John Garratt on March 11, 2019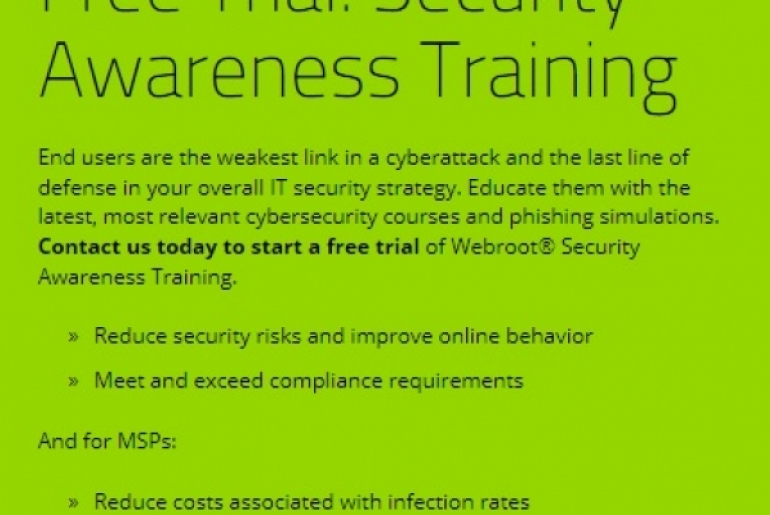 Webroot is boosting its Security Awareness Training with expanded content and micro-learning – a ten minute maximum involvement. Recent research into the UK FTSE 350 found that while most had a cybersecurity strategy in place, understanding of the losses following a cyberattack was low. Only 16% had a comprehensive understanding at board level.
MSPs in particular need implement customer training that is effective and suits employee learning styles and retention, it says. Starting early April, Webroot® Security Awareness Training will allow administrators to launch global campaigns across one or all clients in a single click. Additionally, the solution will include Client Breach Reports, updated course content, a new phishing lure page framework and integration with the Webroot Global Site Manager console for streamlined management across multiple users, clients, and sites.